As you peruse Sam's positivity journal, one thing becomes perfectly clear: Sam was the kind of person who lived life to the fullest. Naturally introspective, Sam always took time to reflect on himself and his skills, seizing every opportunity to get better, jump higher, and live adventurously. From an early age, he understood that life won't wait until you decide it's worth living. You need to savor every moment and take every chance you get to create your own journey.
Live On Purpose
This journal entry thanks Sam and the Jackenthal family for providing the opportunity to reflect on their life through the memorial bench located on Rob's Trail. Sometimes it's easy to forget how important it is to make time for this reflection. When was the last time you took a risk? Better yet, when was the last time you took time to do absolutely nothing?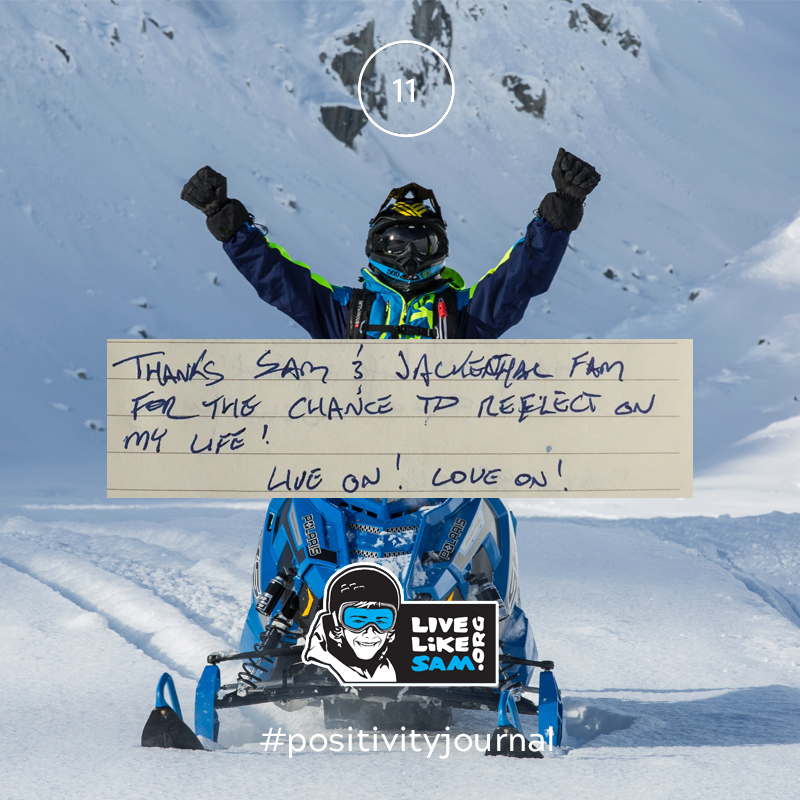 Nearly half of Americans claim they don't have enough time to do the things they want to do. Part of this is due to the fact that we live hyper-connected, fast-paced lifestyles, and many of us do not incorporate personal reflection as part of our daily routines. When you stop to check in with yourself and really think about how your time is spent, you'll be pleasantly surprised at how much time you can dedicate to doing the things you love and living your life with purpose.
Spread the Love
With 48% of Americans claims they don't have enough time, relationships can take a backseat to seemingly "more important" endeavors. One thing Sam's tragedy taught us is that we never know how much longer we have left with the ones we love. Nothing is more important than the relationships you have with others and the love you share with them. At the end of the day, your love, friends, and family are your legacy. Take the time to make sure they understand just how important they are to you.
Carpe Diem, Every Diem!
Gene Simmons once said, "I don't wait for the calendar to figure out when I should live life." Neither did Sam. You are the only person who can bring meaning and purpose to your life. Live with intention; love with intensity; and seize the day, every day. This is what it means to #LiveLikeSam.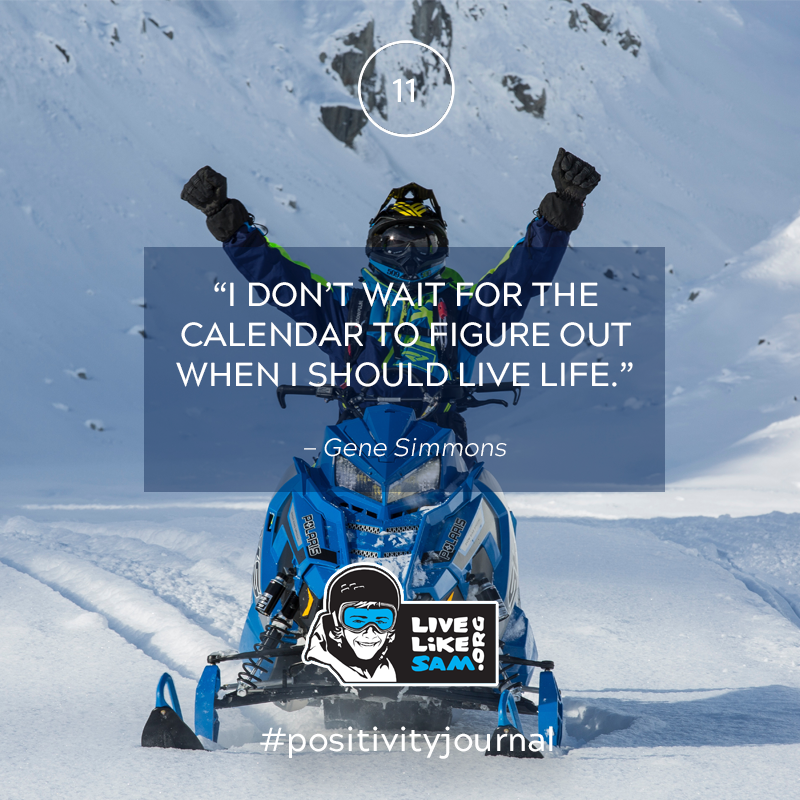 For more from the positivity journal, scholarship opportunities, and Live Like Sam updates, sign up for our newsletter!