One of the best things about Sam was his ability to inspire others to shoot for the stars. Because of his tenacity and perseverance, Sam was able to achieve a lot in a short amount of time, becoming a world-class, award-winning athlete by the age of 16. But it wasn't just his athletic ability that made him able to achieve his dreams: Sam's infectious joy for life and inspiring positivity helped give him the confidence he needed to achieve his dreams.
It's been four years since Sam's untimely death, but his spirit manages to live on in its ability to inspire others to go for the gold and live the life of their dreams. When we allow ourselves to dream bigger, we give ourselves the opportunity to achieve more and do the things that make us happiest in life. This is what it truly means to #LiveLikeSam!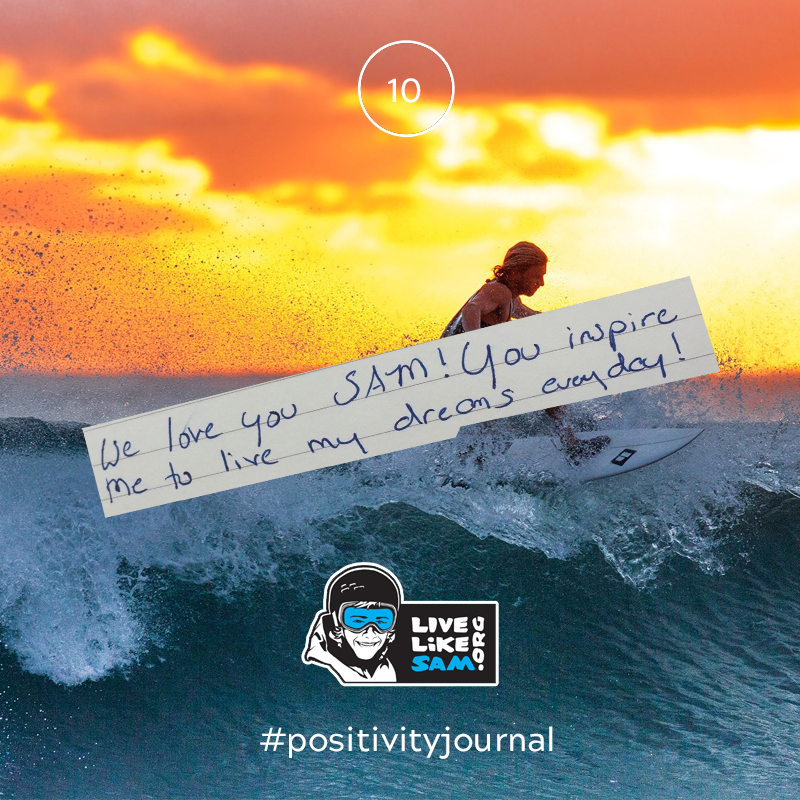 The Biggest Adventure
Oprah once said, "The biggest adventure you can take is to live the life of your dreams." It's not easy to choose to go after one's dreams. It takes an incredible amount of hard work, dedication, patience, and perseverance.
Dreams have the common misconception of being unattainable because, by their very definition, dreams are not based in reality. By taking the time to understand that "dreams" are really just long-term goals, we can plan out the necessary steps it will take to achieve them. Whether it's hours of practice, more education, or hard work, there's nothing that can't be achieved by careful planning and dedication.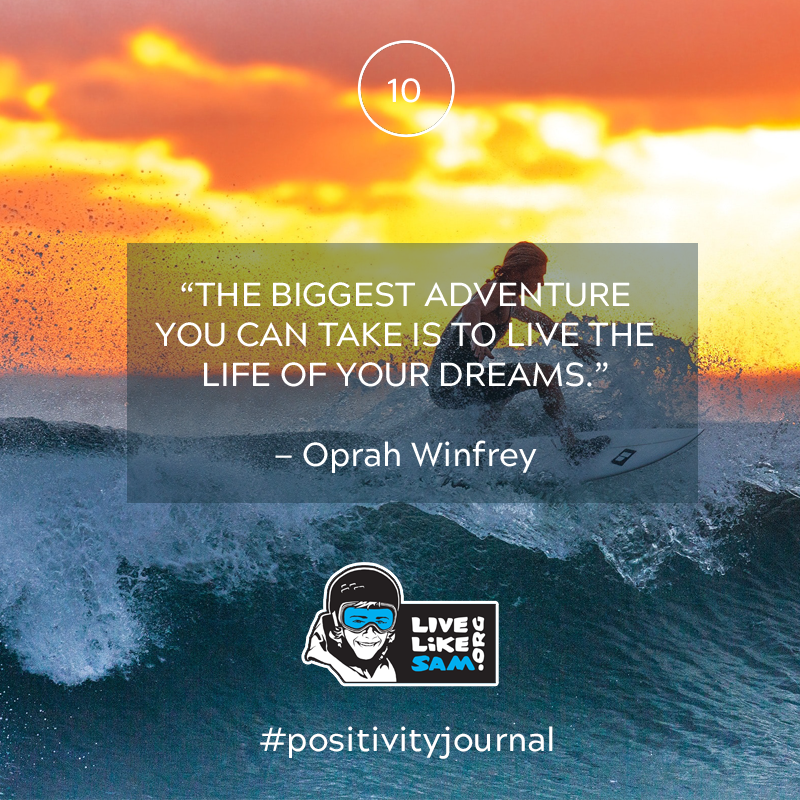 Live Your Dreams
Sam inspired others by leading by example and following his dreams. While he may no longer be with us, his message carries on as others learn about his story and pursue their own dreams. Any adventure worth having has obstacles to overcome along the way. But when you take the time to carefully approach what stands in your way, you'll be able to achieve the seemingly impossible and do the things that make you happiest.
For more words from the positivity journal, scholarship opportunities, and Live Like Sam community news, sign up for our newsletter.