Live Like Sam honors the short life and legacy of Sam Jackenthal by inspiring youth from all backgrounds to develop self-awareness, courage, leadership, kindness, and joy through life-skills training and character development. We are committed to strengthening the development of local youth with our programs and scholarships to foster a dedication to service to others ... like Sam lived.
Sam's Story & Our Mission
Park City Youth's Mental, Emotional & Social Health Statistics
68% of Park City High School students experienced moderate to high depressive symptoms.
In Utah, more than 400,000 youth have mental health needs.
44% of Park City High School students had moderate to high mental health treatment needs.
Thrive: A Wellness & Lifestyle Program for Youth
Hear what students are saying.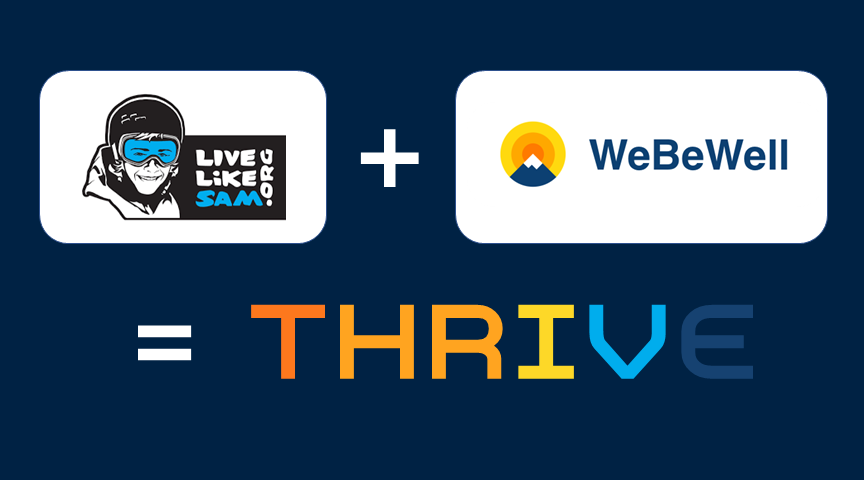 Uplifting Summit County youth and teens by teaching evidence-based skills for well-being.
Youth Well-being & Life Skills Programs
While the mental health crisis is prevalent in Summit County, our programs equip young people with the tools and life skills needed to live a more fulfilled life. From engaging activities and lessons to supportive peer groups, Live Like Sam offers a holistic approach to our youth's mental wellness.
Empowering Youth Through Positive Programming
Live Like Sam is a nonprofit mental health organization in Park City, Utah that teaches local youth about the power of mindfulness techniques and community to build a life they desire. We strive to build up our youth's self-awareness, courage, leadership, kindness, and joy while fostering a dedication to service to others and encouraging everyone to live like Sam lived.
Influencing the lives and character of youth in our community to strengthen their passions.
Help Our Youth Strive for Mental Wellness
Raising teens is not something we are supposed to do in isolation. "It takes a village" has never been more true. We need your help.
Watch & Learn About Sam & His Legacy