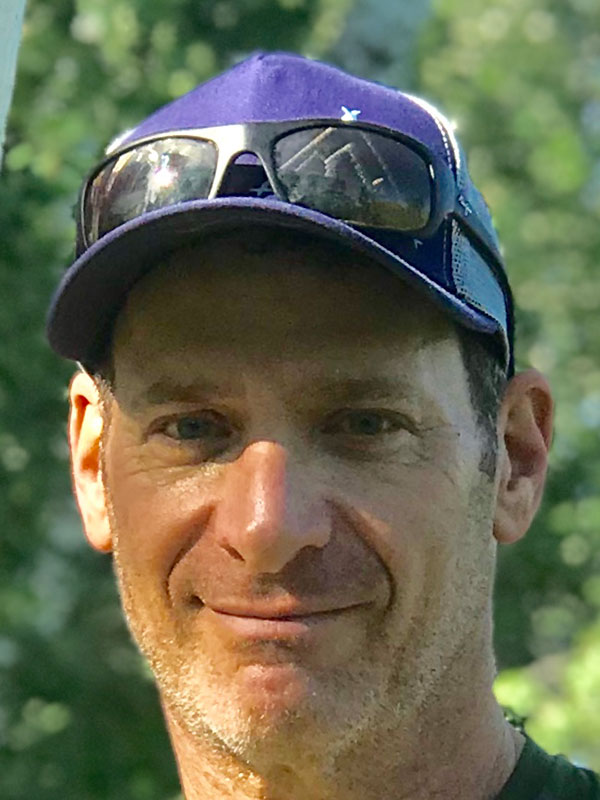 Ron Jackenthal has an impactful voice and is well connected in the Park City community. Like Sam, he has a passion for helping others and serves on the Youth Sports Alliance board. He is a supportive father to his daughter Skylar, who is a senior at Park City High School and co-captain of the track team.
Ron founded Live Like Sam and the Live Like Sam Fund in honor of his son, hoping to foster opportunities for young athletes to succeed in sports and in life with a sense of gratitude.
A resident of Park City for 18 years, he lived in San Francisco, Toronto, Washington D.C., London and New York during his career as a senior sales executive in the telecommunications and software industries. Ron is known for his ability to expand revenue and distribution, negotiate complicated deals and influence business on a global scale.
In his free time, Ron enjoys doing yoga, biking, skiing, hiking, surfing and traveling.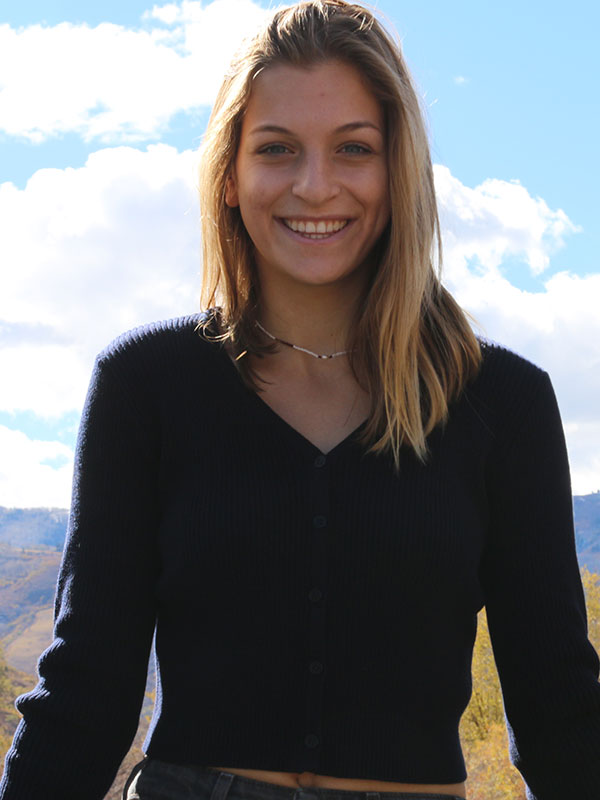 Sam's younger sister Skylar is already making an impact on those around her. A high school senior, Skylar has a passion for entrepreneurship and creative writing. Her TedX Youth presentation about social injustices in her community drew wide acclaim. She's active as treasurer of the Interact Club and has helped lead fellow students on two service projects to the Hopi reservation in Arizona. She serves as co-captain of her high school track team and president of the PCHS Grief Group.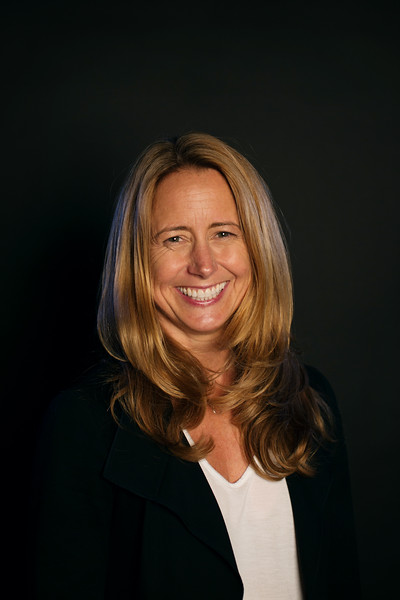 Trisha Worthington, US Ski & Snowboard
From growing up in Minnesota to becoming one of the most successful fundraisers in Olympic sport, athletics has played a big role in Trisha's life. Her ability to create passion around the dreams of athletes helped her lead the successful campaign to build U.S. Ski & Snowboard's Center of Excellence. Her passion for community helped her raise millions for local causes with the Park City Foundation. Married to Olympian Trace Worthington, their two young daughters looked up to Sam.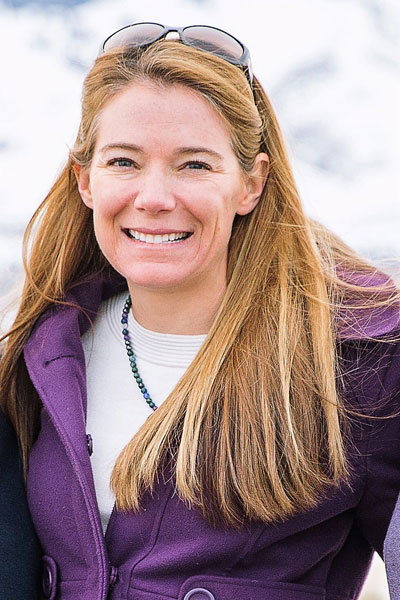 Community, sport and family are key components Emily Fisher instills into her stakeholders at the Youth Sports Alliance, where she serves as executive director. A New Hampshire native, Emily was captain of Middlebury College's NCAA cross country team and started her career in sports management as freestyle program manager for U.S. Ski & Snowboard. Before becoming the leader of YSA, she worked with the Utah Olympic Legacy Foundation. Her spirit of sport and passion for helping others has made a big impact on the Park City youth sports community.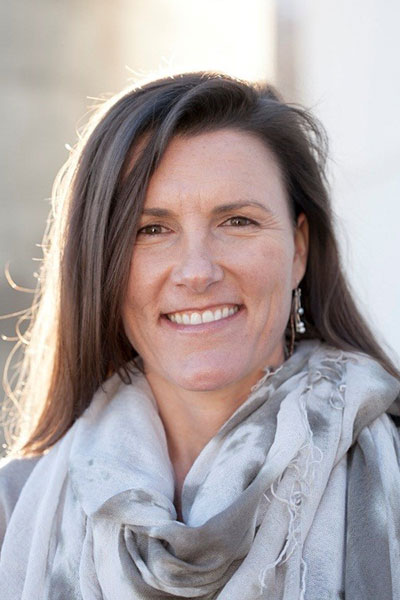 Over the past 20 years, Nora has channeled her passion for the sports she loves by working extensively in the outdoor, snow and sporting goods industries. Nora has worked with W.L. Gore & Associates (Gore-Tex) for the past three years as a global sales leader. Nora is also actively involved on the Outdoor Industry Association board, serving as chair for the Nominations and Governance Committee and secretary for the Executive Committee.
Nora has a bachelor's degree from Dartmouth College, where she ski raced Division I for four years and was captain of the team her senior year. Nora lives in Park City, Utah, where she can be found mountain biking, trail running, hiking and skiing many of its world-renown trails with her tight-knit community of family and friends.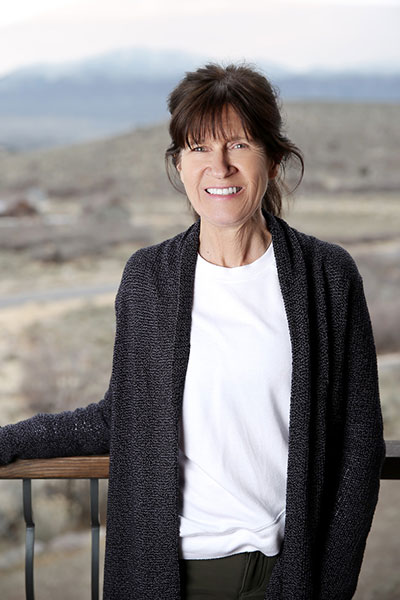 Making a difference in sport and community for youth winter sports is a passion of Kim's, which includes helping educate parents, athletes and clubs. She currently sits on the Executive Board for the United States of America Snowboard and Freeski Association as vice president and is also the chairman for the Strategic Planning Committee's efforts. Kim is also the USASA series director for the third largest competition series in the country. Kim has worked closely with the USASA and Sam's family to create the USASA Sam Jackenthal Award.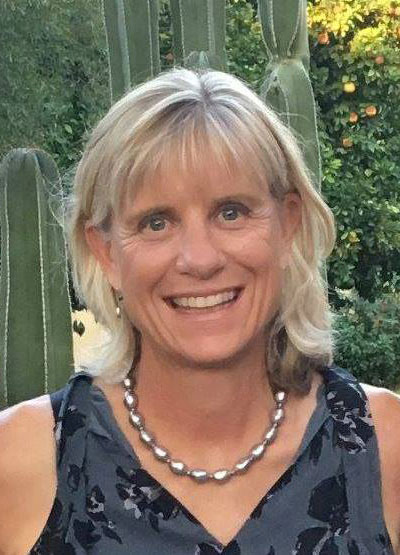 Julie Glusker, US Performance Academy, Aim Advising
Julie's 30 years of experience crosses academics, client and consulting services, strategic planning, non-profits and athletics, providing her diverse skills in her previous role as director of athlete career and education at U.S. Ski & Snowboard, and her current roles at the US Performance Academy and Aim Advising. She is a passionate advocate of student athletes, promoting whole athlete and character development, and encouraging positive school, sport and team cultures.
Julie has a B.A. from Dartmouth College, where she played D1 lacrosse, and an M.A. from Middlebury College, where she studied English literature and writing. She co-founded Aptitude Academics and the Park Record Spelling Bee, served on the Park City Education Foundation, and coached Park City Lacrosse and Utah Mamaci. She loves skiing, biking, trail running, hiking, camping and playing in the mountains with her husband, three daughters and friends.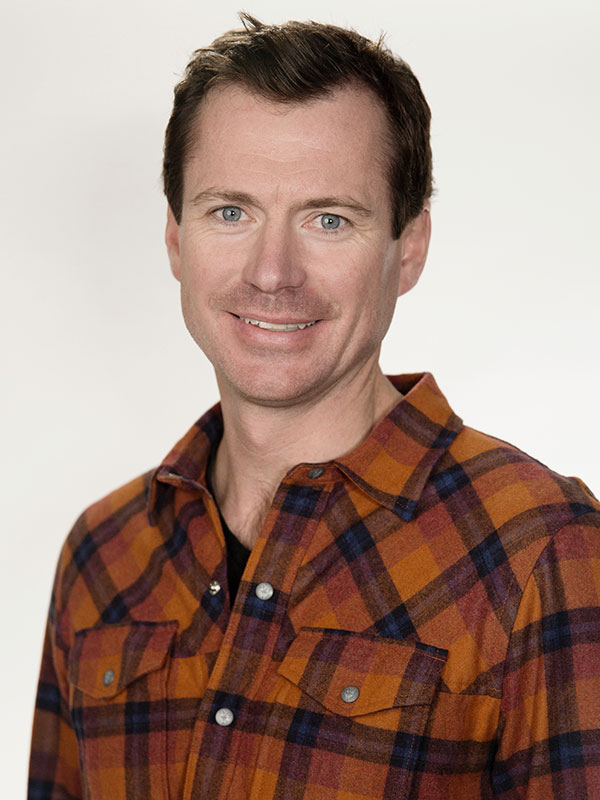 Gar Trayner, US Ski & Snowboard
Gar is the Sport Education Director for US Ski & Snowboard. He had a long and successful ski-racing career and was a member of the British National Alpine Ski Team for seven years. He ran his own global sports-specific travel business for years while coaching the Scottish National Ski Team. He then worked as Head Coach of the British Children's National Ski Team for three years and served as the British Ski Cross Head Coach for British Ski & Snowboard for four years. He has served on many athletic and sports governing bodies' board of directors and selection panels, and played an instrumental role in the development of new federations.
Most recently, Gar held the position of Athletic Director at Killington Mountain School (KMS) and Chief of Course for the annual Ladies Alpine World Cup event at Killington. At KMS, Gar helped innovate and lead a transformation into 21st Century athletics. He acted as an Executive Team Member, creating a strategic future for the KMS academy and overseeing athletic fundraising initiatives and venue development projects.
Gar has a wealth of experience and understanding of athletes' and coaches' needs and requirements, and sports management in the national and international corporate sports world. He is very passionate about developing young athletes and creating environments that promote athletic and lifestyle development to facilitate excellence.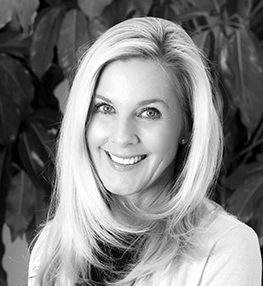 Shauna Wiest is the chief development officer at Encircle in Salt Lake City and is a member of the Early Childhood Alliance led by the Park City Community Foundation. Shauna served as the Executive Director for CONNECT Summit County, whose mission is to create a well-informed and stigma-free community with access to mental health services for everyone. Prior to her non-profit work, Shauna worked in the legal industry for 25 years focusing on business development. Shauna lives in Park City with her husband, son and dog named Mufasa. When she is not working, she enjoys being with her family, hiking, yoga and listening to podcasts.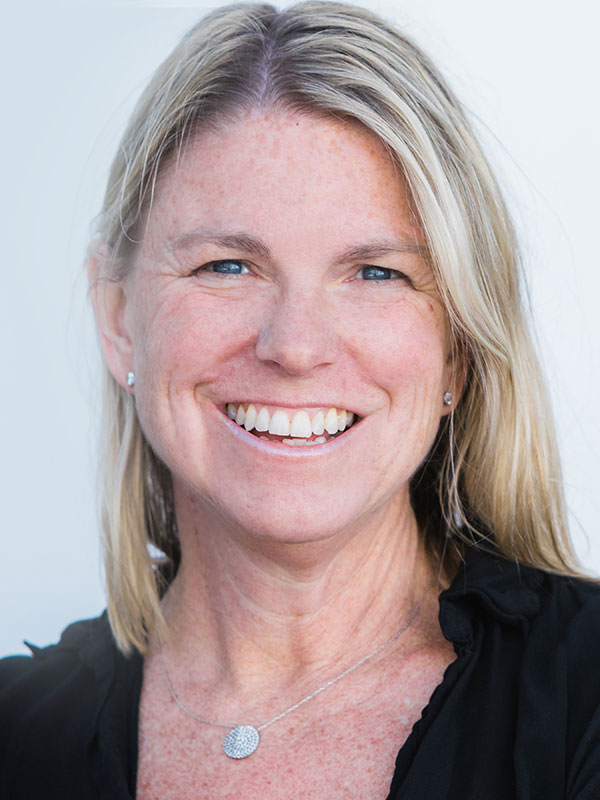 Christie Hind, Park City Ski & Snowboard
Christie Hind is the Executive Director of Park City Ski & Snowboard (PCSS). She is a licensed attorney with over 25 years of experience in corporate litigation, non-profit leadership, business development and strategic growth. She is passionate about helping athletes develop their full athletic potential while building character and other life skills both on and off the mountain. Sam's legacy is deeply ingrained in PCSS where he remains a role model for good sportsmanship and integrity to our young, aspiring athletes across all ski and snowboard disciplines. 
Christie and her family moved to Park City in 2016 to enjoy the mountain lifestyle. She loves yoga, skiing, hiking and the close-knit community in Park City.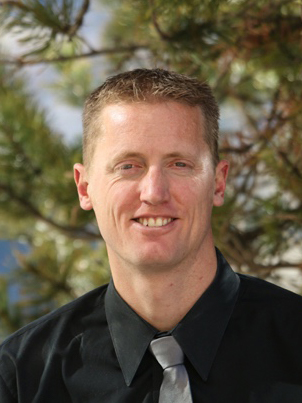 Travis Dorsch, Ph.D., Utah State University
Dr. Travis Dorsch is an Assistant Professor in the Department of Human Development and Family Studies with an adjunct appointment in the Department of Kinesiology and Health Science at Utah State University. Dr. Dorsch's research lies at the intersection of these areas, and is specifically targeted at understanding the impact of parent involvement in their children's sport participation, the role of sport participation on family relationships, and the outcomes of parent support and pressure in youth and adolescent sport contexts. Additionally, Dr. Dorsch has conducted numerous projects investigating the roles communities and organizations play in the youth sport experience. Dr. Dorsch's research findings have been highlighted in the New York Times, the Wall Street Journal, the Chicago Tribune, and TIME Magazine and are used by youth sport leagues, administrators, and parents to construct more developmentally appropriate sport contexts and to evaluate the role of parent involvement in organized sport.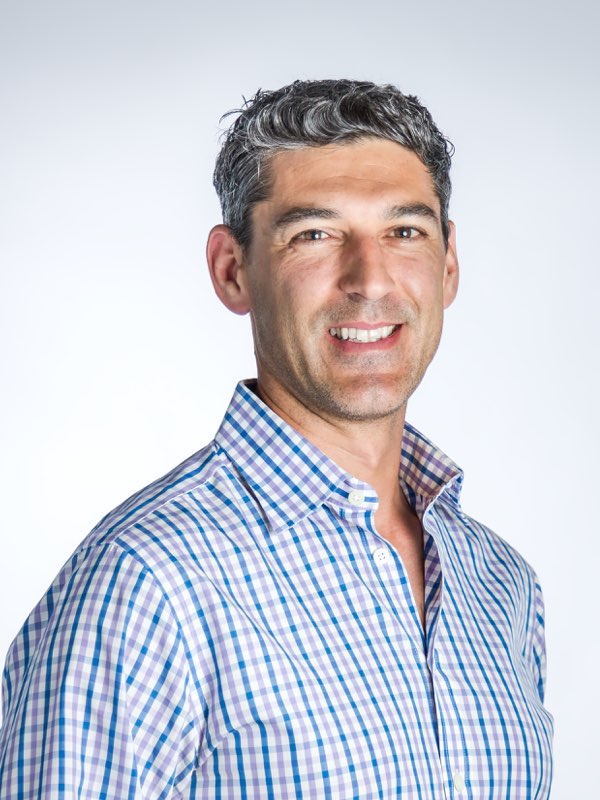 Ben Rifkin, CEO and President of Ten Eighty Capital
Ben Rifkin is CEO and President of Ten Eighty Capital, a diversified private investment firm based in Park City, UT. He previously served as President of Royal Street Investment & Innovation Center and was a founding Venture Partner at Royal Street Ventures, a seed stage venture capital firm with offices in UT, CO, WI and MO. Rifkin began his professional career at AOL/Time Warner, where he eventually become the youngest-ever Publisher of the SKI and Skiing brands while also serving as associate publisher of Saveur and Garden Design. He left media to pursue a career in finance via sports and entertainment, first as SVP Marketing and Operations at Consumer Capital Partners and the USA Pro Cycling Challenge, and later as President and General Manager of the Denver Cutthroats, the AA-affiliate of the NHL's Colorado Avalanche.
Since moving to Park City, Ben has been deeply involved in the non-profit and business communities from managing the area's first co-working space and incubator, PandoLabs, to serving as co-chair and emcee of Thin Air, a business leadership and innovation summit underwritten by the Park City Chamber of Commerce. Public education and youth mentorship are Rifkin's highest philanthropic priorities and to that end, he serves as president of the board of the Park City Education Foundation.
Rifkin grew up in Maine and went on to alpine ski race at Dartmouth College, where he majored in creative writing.
Don't miss out on cool opportunities including scholarships!
Get timely news straight to your inbox.
The gold handprint is Sam's. It represents Sam holding up his community, his lasting legacy and his continued inspiration to many.