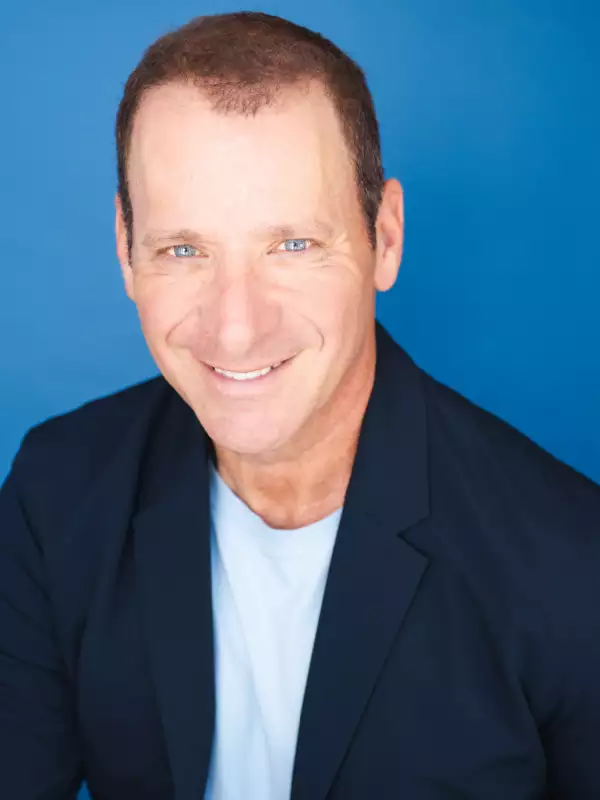 As the co-founder of Live Like Sam, Ron Jackenthal has been a leader and advocate for empowering youth to thrive in their communities for over a decade. In addition to his contributions to the Live Like Sam Foundation, Ron has served on the Youth Sports Alliance Board and was selected to be a member of the 2021 Leadership Park City team. Ron also is also an active member of numerous grief support programs.
Ron started Live Like Sam in honor of his son who embodied the Foundation's mission of courage, gratitude, and a commitment to others. It is Sam's legacy that serves as the inspiration to bring the youth and their community together for a common cause.
A resident of Park City for 18 years, Ron has lived in San Francisco, Toronto, Washington D.C., London, and New York during his career as a senior sales executive in the telecommunications and software industries. Ron is an expert in growing a business, negotiating complex deals, and building networks.
In his free time, Ron enjoys doing yoga, biking, skiing, hiking, surfing, and traveling.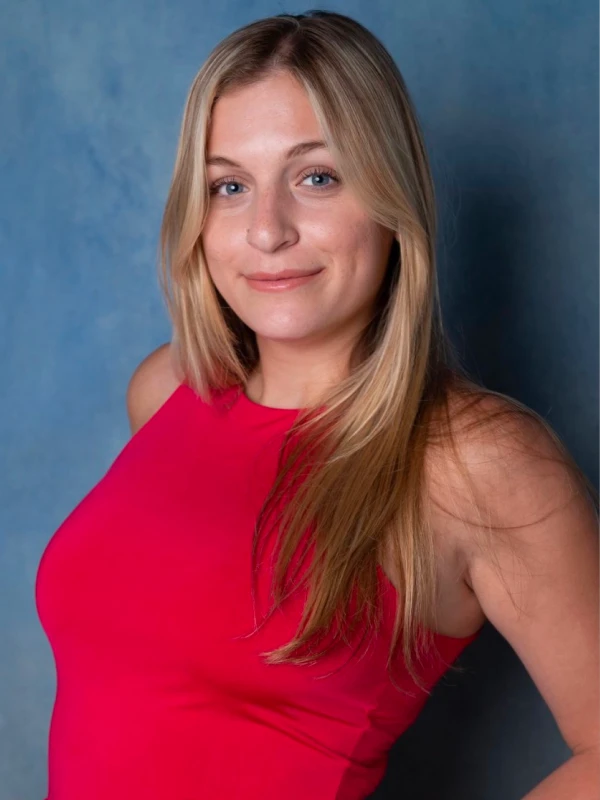 As Sam's younger sister and co-founder of Live Like Sam, Skylar Jackenthal applies leadership skills and kindness in many aspects of her life; mentorship, school, sports, and volunteering. Skylar is passionate about encouraging local youth to live from the heart and with love for their peers. This was evident in her 2016 TedX Youth talk, A Community Divided, which highlighted social injustices in her community.
Skylar is a recent graduate from Babson College, the top entrepreneurship school in the country. In addition to her work with the Live Like Sam Foundation, Skylar is a Leadership Development Associate at Force Factor, a global nutrition brand based in Boston, MA. As the co-founder of Live Like Sam, Skylar is most excited to see the positive effects Sam's legacy continues to have on local youth. Skylar continues to make an impact on those around her and exemplifies what living like Sam means by spreading kindness and positivity in her many communities.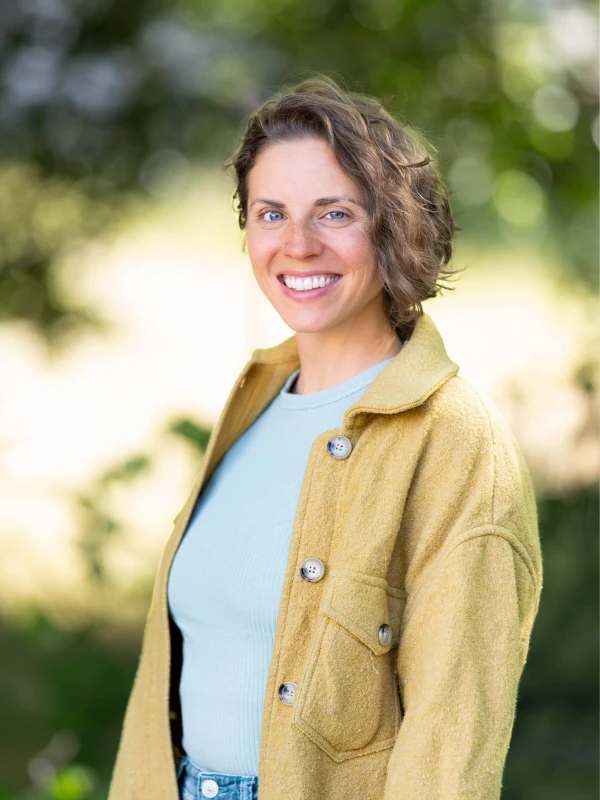 Jessica Parker, Program Director
Jessica is a passionate educator and youth advocate with a background in teaching, experiential learning, and community impact. She believes that learning can happen anywhere, and she is committed to creating opportunities for young people to explore their passions, develop their skills, and make a difference in the world.
For the last 14 years, Jessica has worked as a team-building facilitator, community impact project coordinator, youth programs director, and ski instructor. In these roles, she has developed a deep understanding of the importance of empowering youth to create positive change for themselves and their surrounding community.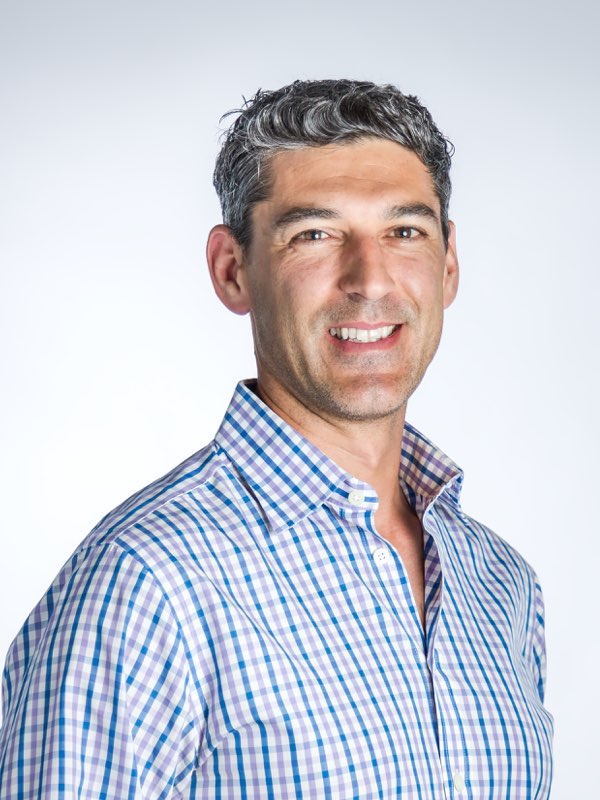 Ben Rifkin, CEO and President of Ten Eighty Capital
Ben Rifkin is CEO and President of Ten Eighty Capital, a diversified private investment firm based in Park City, UT. He previously served as President of Royal Street Investment & Innovation Center and was a founding Venture Partner at Royal Street Ventures, a seed stage venture capital firm with offices in UT, CO, WI and MO. Rifkin began his professional career at AOL/Time Warner, where he eventually become the youngest-ever Publisher of the SKI and Skiing brands while also serving as associate publisher of Saveur and Garden Design. He left media to pursue a career in finance via sports and entertainment, first as SVP Marketing and Operations at Consumer Capital Partners and the USA Pro Cycling Challenge, and later as President and General Manager of the Denver Cutthroats, the AA-affiliate of the NHL's Colorado Avalanche.
Since moving to Park City, Ben has been deeply involved in the non-profit and business communities from managing the area's first co-working space and incubator, PandoLabs, to serving as co-chair and emcee of Thin Air, a business leadership and innovation summit underwritten by the Park City Chamber of Commerce. Public education and youth mentorship are Rifkin's highest philanthropic priorities and to that end, he serves as president of the board of the Park City Education Foundation.
Rifkin grew up in Maine and went on to alpine ski race at Dartmouth College, where he majored in creative writing.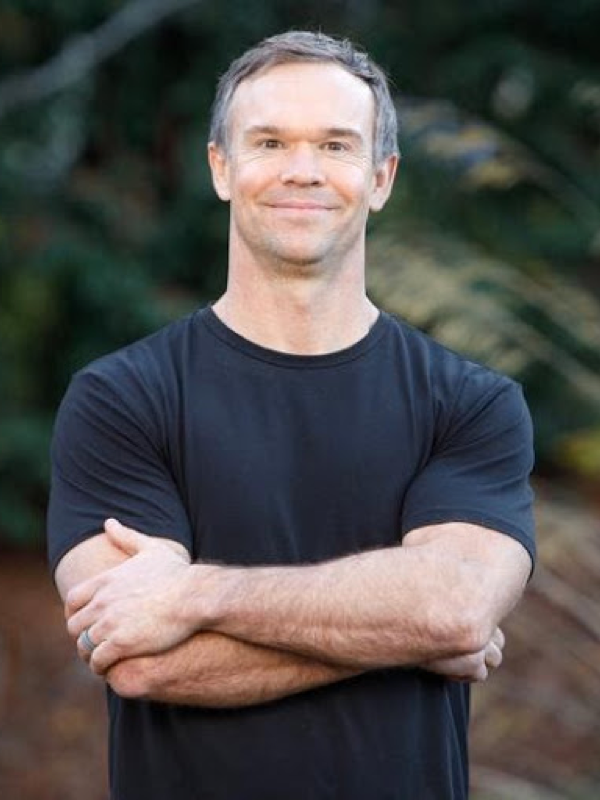 Hoby Darling, CEO and Partner of Liminal Collective
Hoby Darling has spent his career at the intersection of business, innovation, technology, and human performance.  He has guided several of the highest performing teams and individuals in sports and business.  He currently serves as the Co-Founder & Partner of Liminal Collective, a high performance advisory company; and as President of Logitech's Sports & Human Performance Division. Prior to that he served as CEO of Park City based Skullcandy and Astro Gaming, and as senior leader at Nike and Volcom. He serves on the board or in advisory capacities to multiple organizations including Nike US Sports Camps, FitLab Ventures, Momentous Human Performance, RPM Fitness, and Ragnar Relays.
He has graduate degrees from the University of California at Berkeley, Columbia University in New York, and Northwestern University.  He has been featured in leading publications, books and media ranging from the Wall Street Journal, California Business Journal and CNBC to MTV and Thrive around topics including performance, business, sports, culture and innovation.  He is a certified Crossfit Coach and has completed multiple endurance and adventure races ranging from Ironman to Spartan Ultra obstacle races.  He and his wife and two daughters reside in Park City, Utah.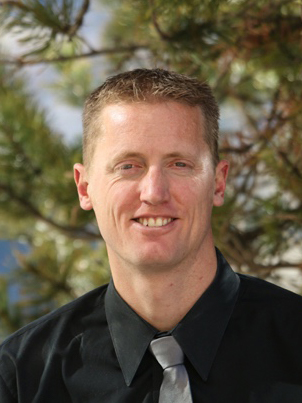 Travis Dorsch, Ph.D., Utah State University
Dr. Travis Dorsch is an Assistant Professor in the Department of Human Development and Family Studies with an adjunct appointment in the Department of Kinesiology and Health Science at Utah State University. Dr. Dorsch's research lies at the intersection of these areas, and is specifically targeted at understanding the impact of parent involvement in their children's sport participation, the role of sport participation on family relationships, and the outcomes of parent support and pressure in youth and adolescent sport contexts. Additionally, Dr. Dorsch has conducted numerous projects investigating the roles communities and organizations play in the youth sport experience. Dr. Dorsch's research findings have been highlighted in the New York Times, the Wall Street Journal, the Chicago Tribune, and TIME Magazine and are used by youth sport leagues, administrators, and parents to construct more developmentally appropriate sport contexts and to evaluate the role of parent involvement in organized sport.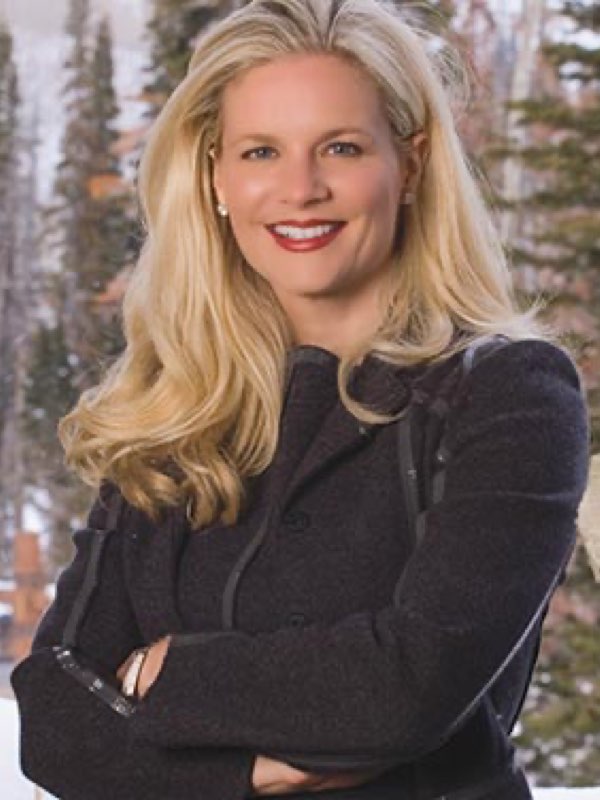 Amy Van Prooyen, General Counsel, Head of Corporate and Legal Affairs at Verndari, Inc.
Amy Van Prooyen has focused her career on the intersection of law and communications. She is currently General Counsel, Head of Corporate and Legal Affairs at Verndari, Inc., a California-based biotechnology company that aims to transform global healthcare through next-generation vaccine science and technology.
Van Prooyen was the founder and managing partner of Van Prooyen Greenfield LLP, a law firm that specialized in corporate reputation and crisis communications counsel, with offices in New York and San Francisco.
Van Prooyen was named the 2018 – 2019 Perry D. Sorenson Distinguished Lecturer at the University of Utah, where she served as adjunct faculty.  In 2008, she was awarded The Distinguished Alumna Award by the University of Utah College of Humanities.
Van Prooyen is passionate about making an impact, with a focus on improving health and education in the lives of others. She is proud to be involved in Live Like Sam and its mission to foster well-being in athletes and young adults.  Van Prooyen is also a member of the University of Utah College of Humanities Partnership Board and was previously a member of the Board of Counselors at the University of San Francisco School of Law.
She has both a B.A. and an M.A. in Communications from the University of Utah, and a J.D. from the University of San Francisco School of Law.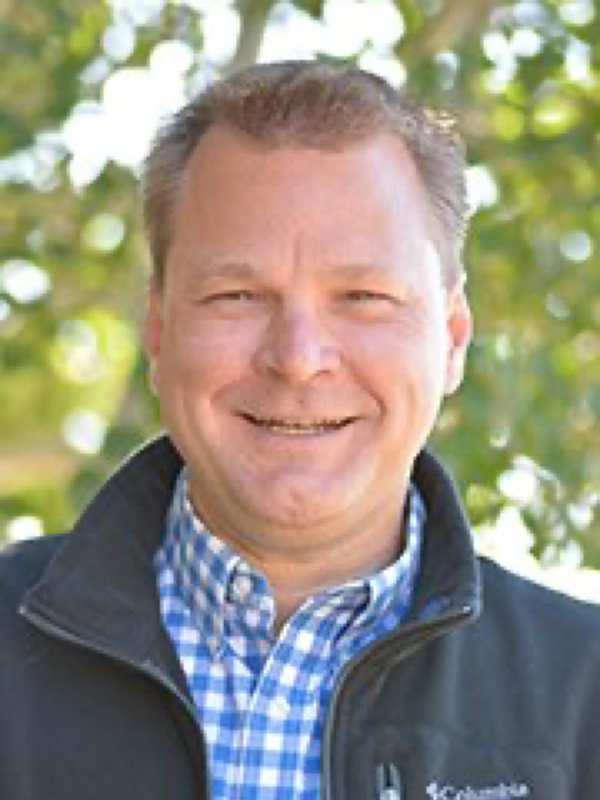 Aaron Newman, Founding Director, Summit County Beahvior Health
For the past 20 years, Aaron has held a variety of leadership roles within behavioral health, non-profits, international government organizations, and higher education. Currently, the founding Director of Summit County's Behavioral Health Division, Aaron serves on the Utah Behavioral Health Council, the Utah Crisis Intervention Commission, and the Summit County Clubhouse board.
Previously, he was a consultant to the United Nations Convention on the Rights of Persons with Disabilities and served on the Utah Governor's Office of Economic Development - Outdoor Recreation Advisory Committee. Additionally, he oversaw the establishment and accreditation of college recreation and leadership programs in Chicago, New Hampshire, and Utah.  Aaron is excited to be a member of the board and to share his passion for improving the lives of the residents of Summit County.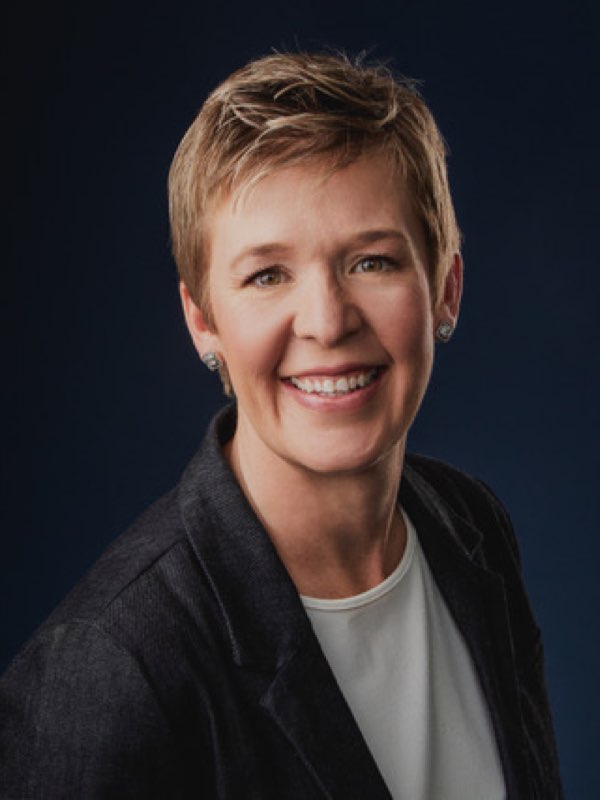 Bonita Hutchison, Realtor & Adolescent Mental Health Advocate
Bonita Hutchison built a 20-year career managing and leading non-profit organizations at local, state, and international levels. Working primarily in executive leadership, program development, and fund development, Bonita has worked with organizations, including One-Revolution Foundation, Special Olympics Texas, Special Olympics Utah, Special Olympics International, and local non-profits throughout Chicagoland. Bonita's specialties are fund development, strategic planning, budgeting, and organizational messaging/storytelling.
Bonita became passionate about adolescent mental health, working as the National Sales Manager for adolescent therapeutic treatment programs. After leaving the industry and returning to non-profits, Bonita focused on developing programming that told the stories of paralympic athletes to build resilience in schools worldwide.
Today, Bonita works with her husband as a Realtor in Park City. She enjoys spending time with her husband, Mike, and two teenage boys. In her free time, Bonita is active in Park City schools and local non-profits. Bonita chaired the 2022 Live Like Sam Fundraiser and has committed to chairing the event in 2023.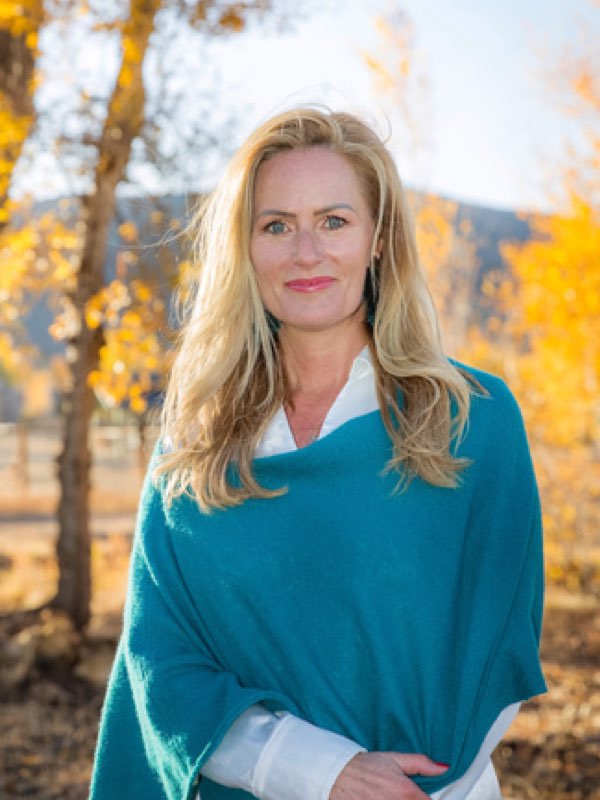 Jennifer Mulholland, Co-Owner Plenty Consulting
Jennifer is a coach, strategist, and alchemist with a lifelong commitment to raising the consciousness of people around the world.
As the principal and co-owner of Plenty Consulting, she combines her business acumen, coaching experience, and intuitive skills to help leaders grow and develop purpose-driven strategies for the boards and executives of major brands, companies, and nonprofits. Her work has impacted some of the world's most impressive organizations, including Jim Beam, Maker's Mark, Blue Bunny Ice Cream, Fidelity, and the Wounded Warrior Project. Her passion for conscious leadership is showcased at Lantern, Plenty's mindful leadership retreat. Now in its eighth year, Lantern attracts executive leaders worldwide who are ready to find their passion, live their purpose, and lead with light in business and life.
As a third-generation female entrepreneur, she has founded several businesses in wellbeing, human potential, and executive coaching, all built on decades of experience in team and sports performance, technology, business consulting, positive psychology, community wellbeing, mental health, and healing.
Before Plenty, Jennifer was the head of Consulting Services and Chief Innovation Officer at SunGard (now called Ellucian), a Fortune 500 technology company. She developed an innovation framework deployed across 80 business units and is still used today.
Jennifer's athletic background includes playing Division-1 lacrosse and field hockey at the University of Delaware, where she also was captain. She founded Wasatch Women's Lacrosse, teaching leadership, teamwork, and initiative to girls and women on and off the field. She has been recognized for bringing women's lacrosse to Utah twenty-five years ago.
A nature lover and Park City, Utah resident for nearly 30 years, she cherishes spending time outdoors and exploring with her husband, two children, and a golden doodle. Whether carving fresh powder on the slopes, writing inspiring stories, channeling meditations, or simply sharing a quiet moment with loved ones, Jennifer's presence and positivity are viscerally felt. Her dedication to holding space for others in need and her genuine care for humanity make her an exceptional board member candidate.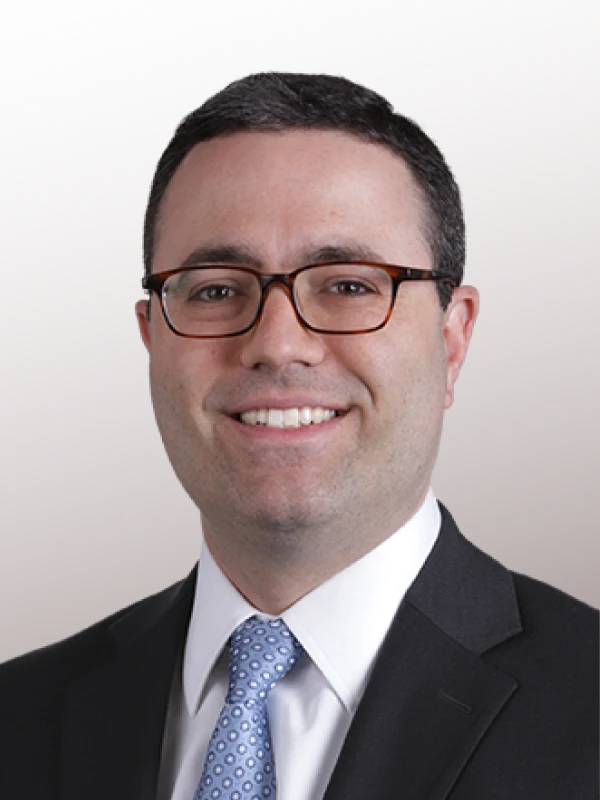 John is a former financial services professional who relocated to Park City full-time in 2020 from New York City after having called Park City a second home for several years prior. In New York, he was the Treasurer and Director of Operations for a leading alternative asset manager for nine years, leading teams that focused on cash management, liquidity, counterparty management, and middle-office functions. He began his career as a short-term interest rates trader at Goldman Sachs for nine years.
Joining the Board of the Live Like Sam Foundation in 2023, John looks forward to utilizing and leveraging his financial markets knowledge and Treasury skillset as the Foundation's Treasurer and Finance Chair.
John grew up in the Boston area and graduated from Harvard College in 2004 with a degree in Economics. He spends most days in Park City either skiing, golfing, or hiking.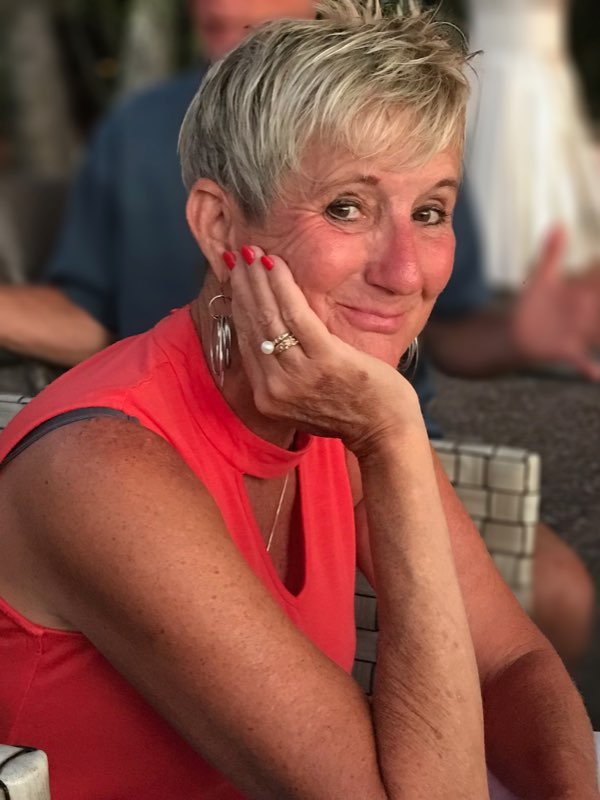 Becky Kearns, Retired Consultant, Zions Bank
Becky Kearns spent over 40 years in the financial services industry. She retired in 2016 from Zions Bank as Senior Vice President and Director of Business Development. After a year away she spent the next 4 years as a consultant at Zions Bank. During her career, she was responsible for having built an entirely new Resort Bank model at Zions Bank where she served as the President of the division with offices in Park City and the Wood River Valley in Idaho. She also served as Senior Vice President and Manager of Private Banking.
Prior to joining Zions, she worked for Mark Twain Bank in St. Louis, MO, and for Washington Federal and Idaho First National Bank in Idaho. She holds a bachelor's degree in Marketing from Idaho State University and graduated from Pacific Coast Banking School at the University of Washington.
Becky is very community oriented and is currently on the Utah Olympic Legacy Foundation Board and the Utah Olympic Bid Committee. She has served as the Inaugural Chairperson for the Park City Hospital, Chairperson and Board Member of the Park City Chamber of Commerce, Executive Board Member of Park City Extreme Soccer, Youth Winter Sports Alliance and was a member of the Sundance Institute's Utah Advisory Board, Park City Golf Team - Team Mom, Idaho State University Foundation, and Pacific Coast Banking School Board Member. She has also served on many other boards and organizations both as a member or advisory throughout this and various communities.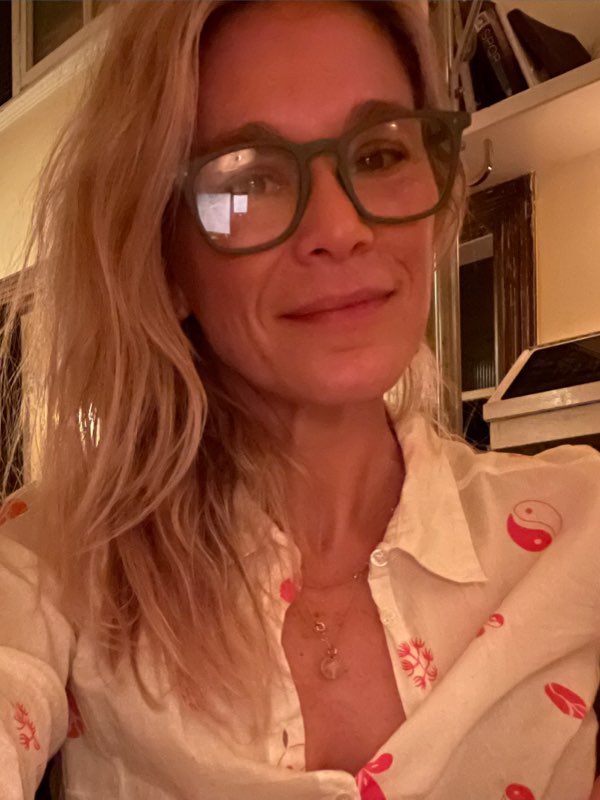 Christie Frey, LCSW, Clinical Director, Huntsman Mental Health Institute Park City Behavioral Health Clinic (HMHI PC BHC)
Cristie Frey is a Licensed Clinical Social Worker (LCSW) and Clinical Director for the Huntsman Mental Health Institute Park City Behavioral Health Clinic (HMHI PC BHC). The HMHI PC BHC clinic oversees the treatment services outlined by the Summit County behavioral health contract in partnership with the University of Utah Health Plans. Under this umbrella, Cristie is the treatment director for the Summit County Drug Court program and the Park City School District school-based program coordinator. She manages court-ordered and jail services, crisis, group therapy programming, and individual therapy services. She supervises a team of clinical staff, including therapists, medical professionals, and students seeking licensure and completing internships.
Cristie is a certified psychedelic-assisted psychotherapist and recently opened a Ketamine Assisted Psychotherapy (KAP) program through HMHI PC BHC with a team of medical and mental health providers. She is currently working on a research study with the University of Utah focused on Mindfulness-Based Stress Reduction and meditation in combination with Psilocybin Assisted Psychotherapy for frontline healthcare provider burnout post the COVID-19 global pandemic. Cristie practices psychotherapy in addition to her administrative roles, with a mix of KAP and traditional therapy patients at HMHI and a small private practice. Cristie is a certified clinical yoga practitioner and EMDR therapist. She specializes in working with patients with a wide range of needs, for mental health and co-occurring substance use.
Before her work with HMHI, Cristie worked in community mental health for many years. She is committed to illuminating gaps in services and broadening the availability of and types of services available in Summit County, UT. Cristie is focused on approaching change at the individual and system levels. She facilitates collaboration and care coordination with community partners. She serves on the Children's Justice Center Advisory Board and is a regional coordinator for the Crisis Intervention Team, training officers to improve how law enforcement and the community respond to people experiencing mental health crises. She is working on a documentary film submission to the Sundance film festival for 2024 as an advisor on substance use treatment and recovery stories.
Cristie is originally from Cleveland, OH, and attended New York University, receiving a Bachelor of Science in Education and a Master of Social Work from the University of Utah. Cristie was an elementary school teacher and school administrator in New York City, Cleveland, Colorado, and Utah for many years before working in healthcare. She is raising two boys and has lived in Park City for 16 years. Cristie enjoys yoga, Pilates, running, painting, learning to surf, and shaping a life that values kindness, service, and humility.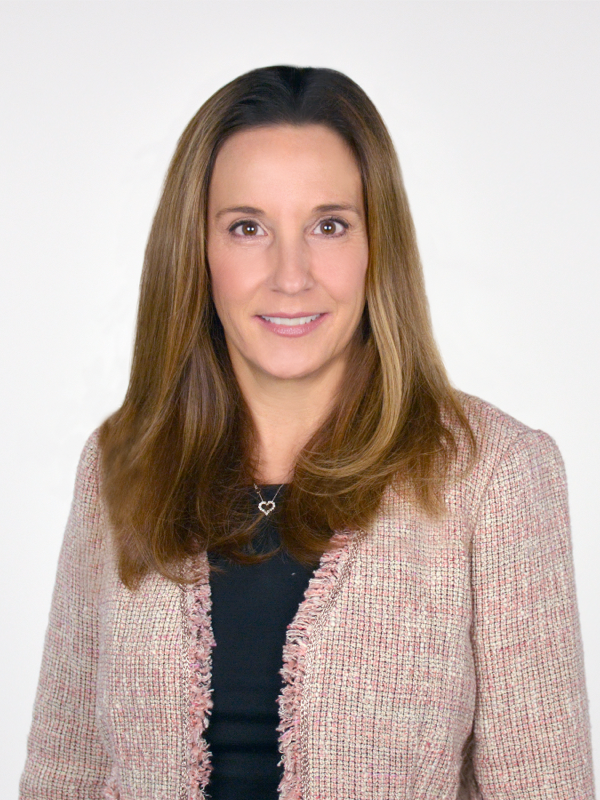 Valerie Butt, Head of Customer Strategy, U.S. National Accounts for Zurich North America
Valerie Butt is Zurich North America's U.S. National Accounts Head of Customer Strategy, where she is responsible for leading the Global Relationship Leaders (GRLs), as well as developing and articulating the U.S. National Accounts value propositions. She also is responsible for the International Programs of Zurich (IPZ) value proposition, as well as Marketing and Value-added Services. 
Since joining Zurich in 1997, Butt has held several leadership positions in underwriting, customer relationship management and distribution in Commercial Insurance and Global Corporate, most recently serving as Head of Large Casualty. She started her career as a casualty broker and as a multi-line underwriting manager and was named one of the "Women to Watch" by Business Insurance magazine in 2010.
Butt holds a bachelor's degree and an MBA in finance and risk management from the University of Georgia.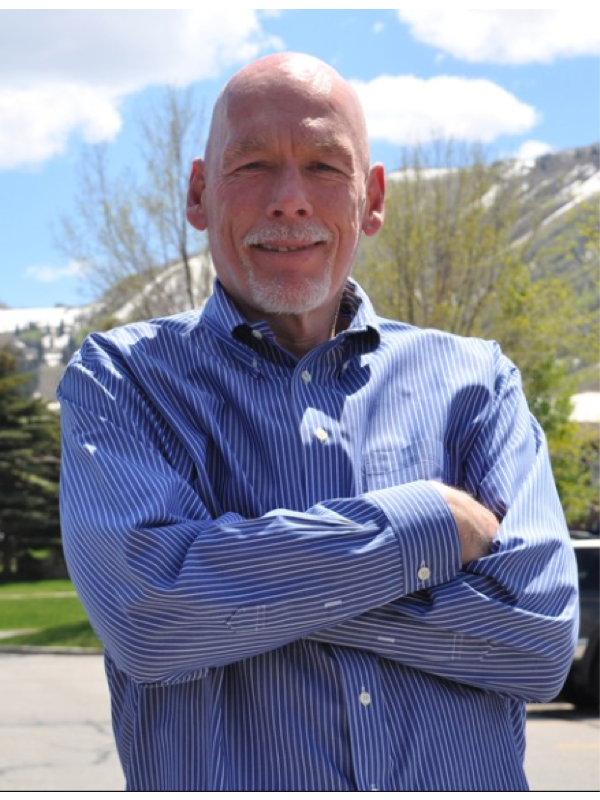 Moe Hickey, Executive Director, Voices for Utah Children
Executive Director of Voices for Utah Children since June 2019. Before joining Voices, Moe served as the Managing Director for the Park City Institute. He has spent years passionately developing early education opportunities in Summit County and has a deep understanding of Utah's education system. As President and Member of the Park City School Board, Moe advocated for solutions that would better support students, teachers, and Park City's growing community. 
Prior to moving to Utah, Moe spent over 20 years in International Finance. He worked in New York, Los Angeles, Tokyo and Hong Kong before completing his career as a Partner and the President of Emerging Markets at Cantor Fitzgerald.
Moe is a graduate of Wagner College with a B.S. in Economics.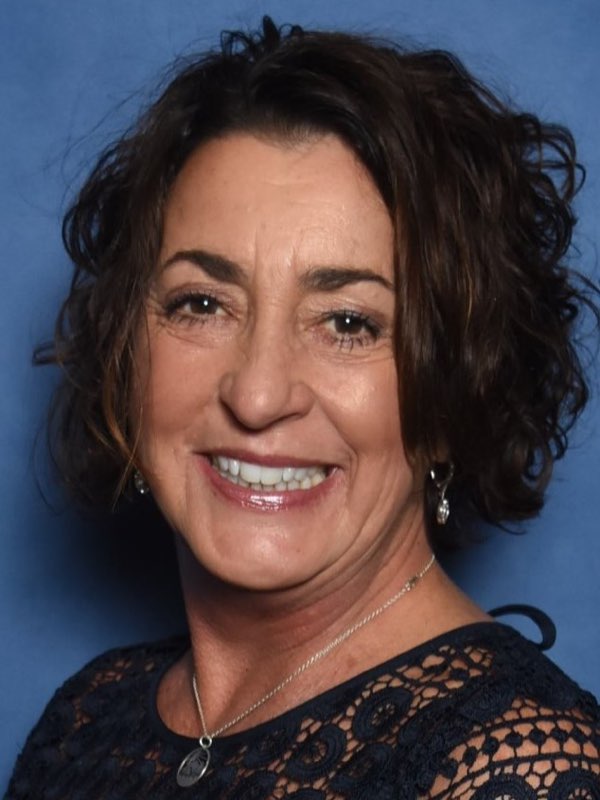 Dr. Christina Sally, Forensic Psychologist & Founder, Children's Justice Center of Summit County
Dr. Christina Sally is a Forensic Psychologist and Consultant in Child Safety and Welfare with more than 30 years of law enforcement experience. Prior to her current profession, Christina was a sergeant in the Bay Area of California, and most recently an investigator with the Summit County Attorney's Office. In 2012, Christina developed the Children's Justice Center of Summit County and created Camp Safety, a coveted weeklong safety camp for children entering kindergarten or first grade. Although her area of expertise is the investigation of child abuse and interviewing children, Christina has participated in community evaluator programs for entry-level police officer and promotional exams. Additionally, she speaks at conferences regarding child maltreatment, helps facilitate parenting classes, and assists other law enforcement personnel in their investigations, selection methods, providing peer support to active-duty personnel, and the analysis of complaints against the police. Christina has her BA in Criminal Justice from San Jose State University, an MS in Forensic Psychology, and Ph.D. in Psychology with a specialty in Forensic Psychology from Walden University.
Christina's passions include prevention and support for youth and families experiencing trauma, hardship, and challenges. She authored the children's book "I Know You and..." to foster dialogue about the realities of child sexual abuse.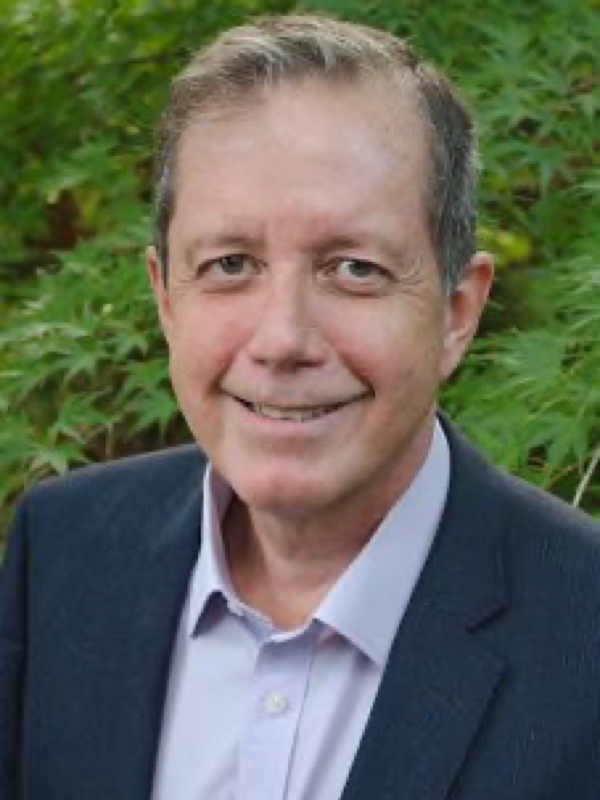 Dr. Xavier Amador, Founder, LEAP Institute
Dr. Xavier Amador is an internationally renowned clinical psychologist and leader in his field. His books, published clinical research, worldwide speaking tours, and extensive work in schizophrenia, bipolar and other disorders have been translated into 30 languages. He is also the CEO of the Henry Amador Center on Anosognosia and a family caregiver of two close relatives with serious mental illnesses.
Author of many popular books including I am Right, You're Wrong, Now What?; I am Not Sick, I Don't Need Help!; and, When Someone You Love is Depressed: How to help without losing yourself; Dr. Amador draws on thirty years of experience as a therapist, his personal story, and published scientific research when giving advice.
His work as a leading individual, family, child, and couples' therapist has been featured on PBS NOVA, ABC Prime Time Live, and NBC Bravo where he has been filmed doing psychotherapy with couples and individuals.
From 1989 to 2002, Dr. Amador was on the medical school faculty at Columbia University College of Physicians and Surgeons. In 2002 Dr. Amador resigned from a tenured faculty position at Columbia University and as Director of Psychology at the New York State Psychiatric Institute to honor his commitment to families that asked him to help educate mental health practitioners, family caregivers, and others about anosognosia and science-based practices proven to help persons with serious mental illness.
His expertise has been called upon by government, industry and the broadcast and print media where he has appeared as a frequent expert for CNN, ABC News, NBC News, NBC Today Show Fox News Channel, CBS 60 Minutes, New York Times, Washington Post, USA Today, Cosmo, Wall Street Journal and many other national and international news outlets.
He is the Founder of the LEAP Institute.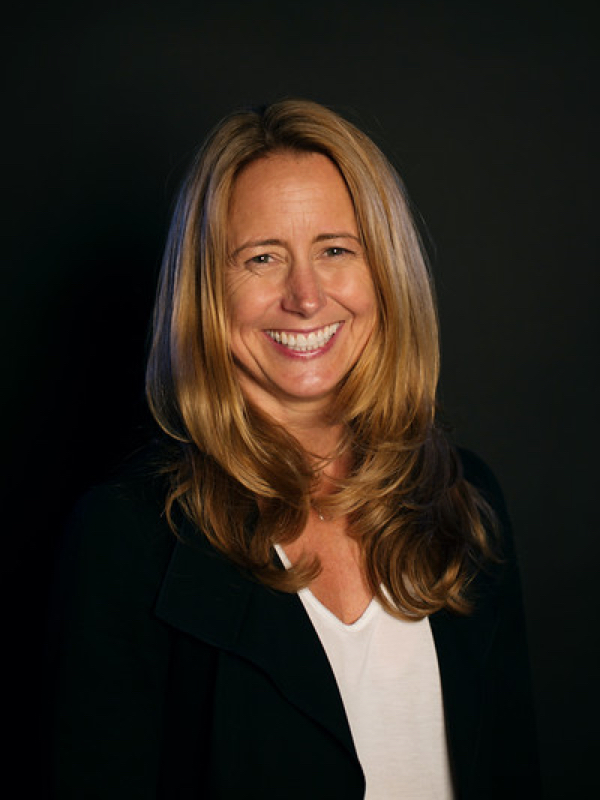 Trisha Worthington, US Ski & Snowboard
From growing up in Minnesota to becoming one of the most successful fundraisers in Olympic sport, athletics has played a big role in Trisha's life. Her ability to create passion around the dreams of athletes helped her lead the successful campaign to build U.S. Ski & Snowboard's Center of Excellence. Her passion for community helped her raise millions for local causes with the Park City Foundation. Married to Olympian Trace Worthington, their two young daughters looked up to Sam.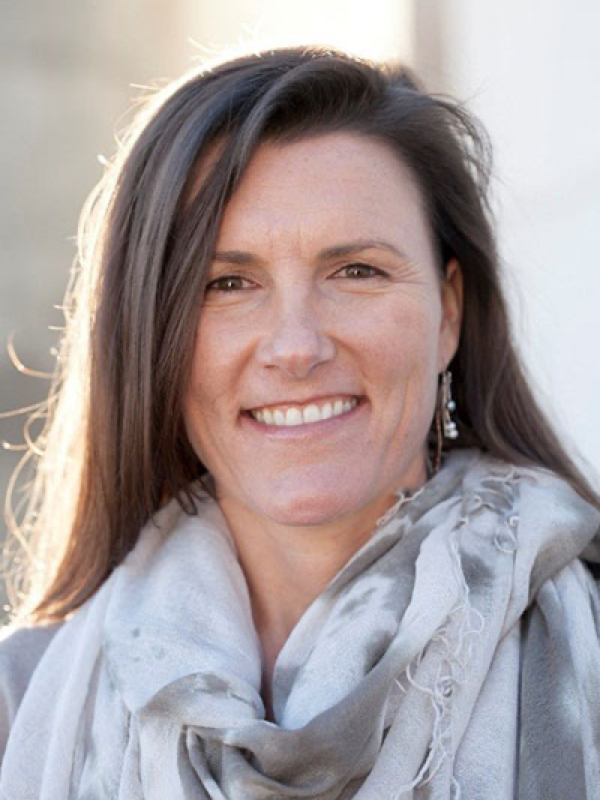 Over the past 20 years, Nora has channeled her passion for the sports she loves by working extensively in the outdoor, snow and sporting goods industries. Nora has worked with W.L. Gore & Associates (Gore-Tex) for the past three years as a global sales leader. Nora is also actively involved on the Outdoor Industry Association board, serving as chair for the Nominations and Governance Committee and secretary for the Executive Committee.
Nora has a bachelor's degree from Dartmouth College, where she ski raced Division I for four years and was captain of the team her senior year. Nora lives in Park City, Utah, where she can be found mountain biking, trail running, hiking and skiing many of its world-renown trails with her tight-knit community of family and friends.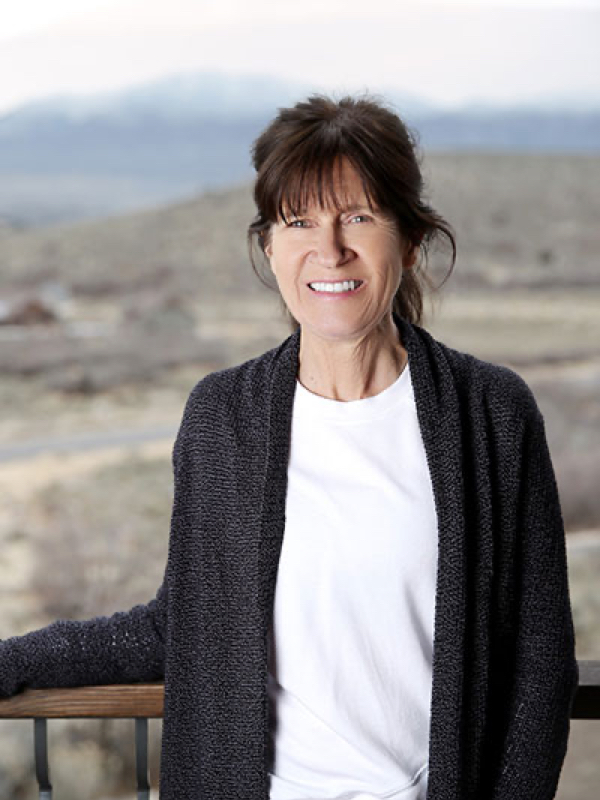 Making a difference in sport and community for youth winter sports is a passion of Kim's, which includes helping educate parents, athletes and clubs. She currently sits on the Executive Board for the United States of America Snowboard and Freeski Association as vice president and is also the chairman for the Strategic Planning Committee's efforts. Kim is also the USASA series director for the third largest competition series in the country. Kim has worked closely with the USASA and Sam's family to create the USASA Sam Jackenthal Award.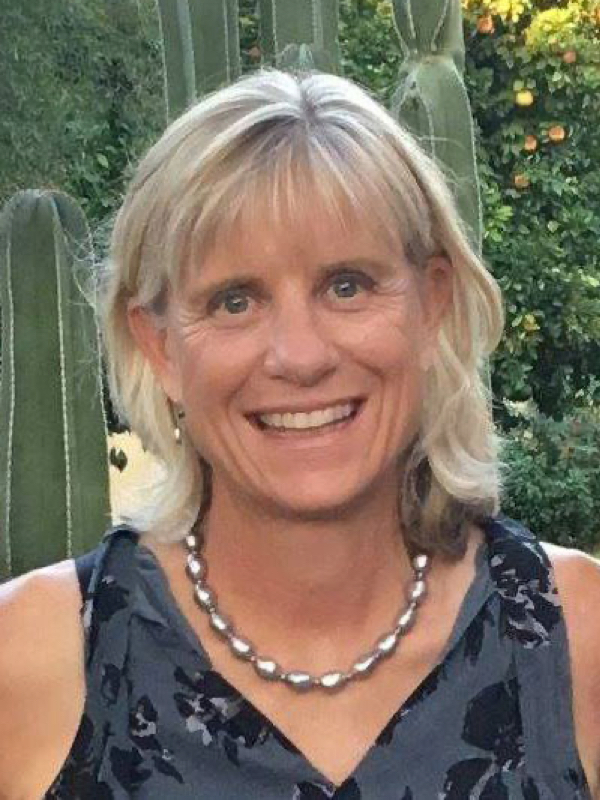 Julie Glusker, US Performance Academy, Aim Advising
Julie's 30 years of experience crosses academics, client and consulting services, strategic planning, non-profits and athletics, providing her diverse skills in her previous role as director of athlete career and education at U.S. Ski & Snowboard, and her current roles at the US Performance Academy and Aim Advising. She is a passionate advocate of student athletes, promoting whole athlete and character development, and encouraging positive school, sport and team cultures.
Julie has a B.A. from Dartmouth College, where she played D1 lacrosse, and an M.A. from Middlebury College, where she studied English literature and writing. She co-founded Aptitude Academics and the Park Record Spelling Bee, served on the Park City Education Foundation, and coached Park City Lacrosse and Utah Mamaci. She loves skiing, biking, trail running, hiking, camping and playing in the mountains with her husband, three daughters and friends.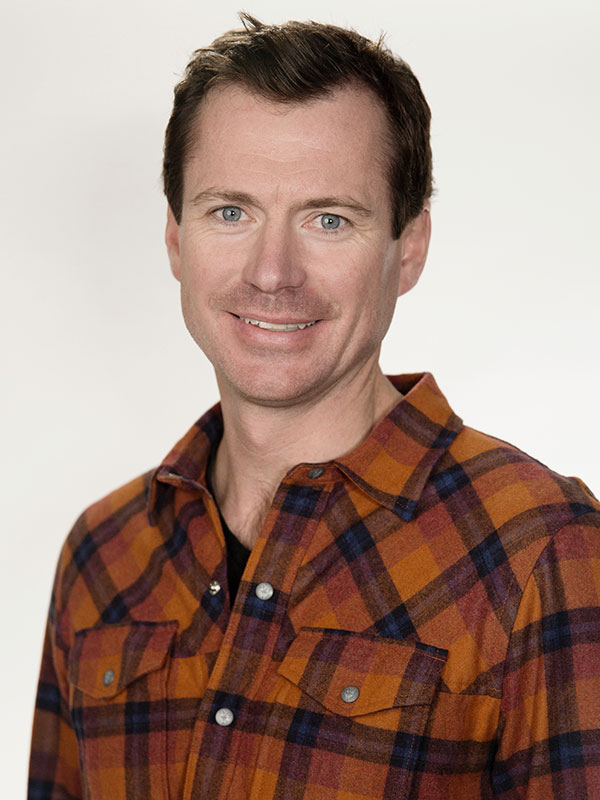 Gar Trayner, US Ski & Snowboard
Gar is the Sport Education Director for US Ski & Snowboard. He had a long and successful ski-racing career and was a member of the British National Alpine Ski Team for seven years. He ran his own global sports-specific travel business for years while coaching the Scottish National Ski Team. He then worked as Head Coach of the British Children's National Ski Team for three years and served as the British Ski Cross Head Coach for British Ski & Snowboard for four years. He has served on many athletic and sports governing bodies' board of directors and selection panels, and played an instrumental role in the development of new federations.
Most recently, Gar held the position of Athletic Director at Killington Mountain School (KMS) and Chief of Course for the annual Ladies Alpine World Cup event at Killington. At KMS, Gar helped innovate and lead a transformation into 21st Century athletics. He acted as an Executive Team Member, creating a strategic future for the KMS academy and overseeing athletic fundraising initiatives and venue development projects.
Gar has a wealth of experience and understanding of athletes' and coaches' needs and requirements, and sports management in the national and international corporate sports world. He is very passionate about developing young athletes and creating environments that promote athletic and lifestyle development to facilitate excellence.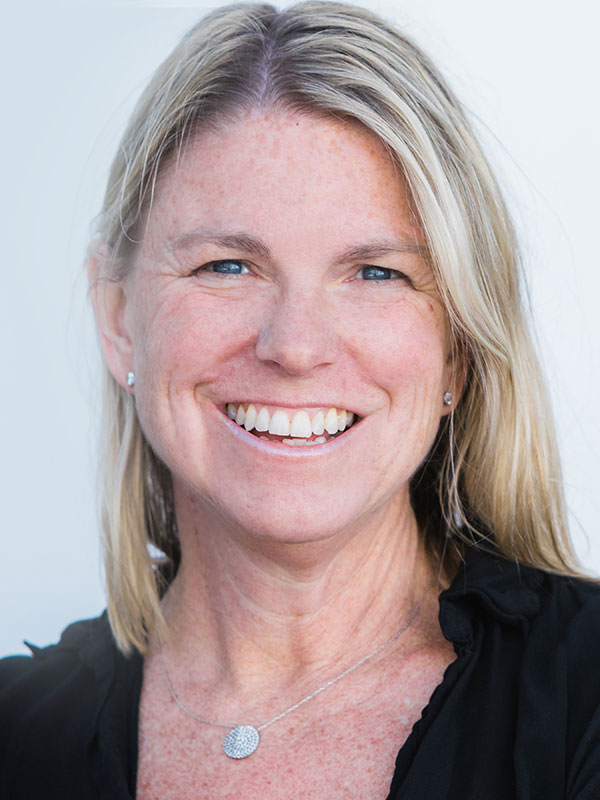 Christie Hind, Park City Ski & Snowboard
Christie Hind is the Executive Director of Park City Ski & Snowboard (PCSS). She is a licensed attorney with over 25 years of experience in corporate litigation, non-profit leadership, business development and strategic growth. She is passionate about helping athletes develop their full athletic potential while building character and other life skills both on and off the mountain. Sam's legacy is deeply ingrained in PCSS where he remains a role model for good sportsmanship and integrity to our young, aspiring athletes across all ski and snowboard disciplines. 
Christie and her family moved to Park City in 2016 to enjoy the mountain lifestyle. She loves yoga, skiing, hiking and the close-knit community in Park City. 
Stay up to date on upcoming opportunities, newsletters, scholarships and events.
Get timely news straight to your inbox.
The gold handprint is Sam's. It represents Sam holding up his community, his lasting legacy and his continued inspiration to many.