If you turn to any page in the positivity journal, chances are you'll see mention of Sam's welcoming smile, infectious laughter, and enthusiasm for life. Sam's positivity was as pure as it was rare, which is why so many people were inspired and impacted by his presence. In today's world, it can be difficult to find more reasons to smile than to frown. But when we allow ourselves to be overwhelmed by life's difficulties, we are denying ourselves the ability to access true happiness and genuine positivity.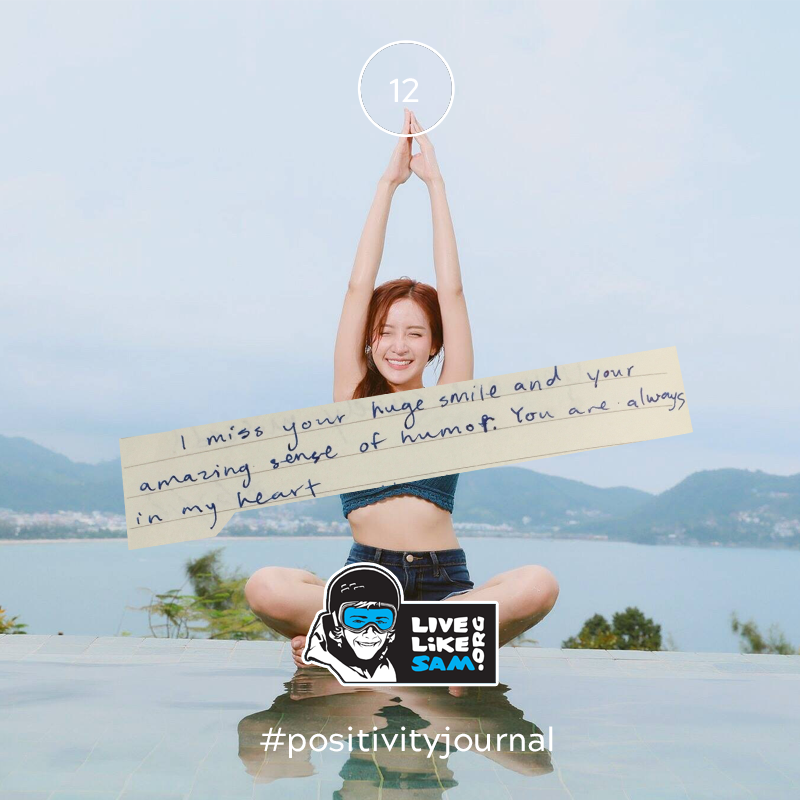 By incorporating smiling and laughter into your daily life, not only will you see a huge improvement to your mood, but you'll also enjoy other health benefits, such as a stronger immunity system. In fact, the simple act of smiling itself can even create happiness where none existed previously, meaning you can "fake it until you make it," so to speak.
Make Your Own Happy
It may sound silly, but smiling even when you aren't happy has been scientifically proven to improve one's mood. According to Dr. Isha Gupta, a neurologist from IGEA Brain and Spine, smiles spur a chemical reaction in the brain that releases chemicals such as serotonin and dopamine.
"Dopamine increases our feelings of happiness. Serotonin release is associated with reduced stress. Low levels of serotonin are associated with depression and aggression," Dr. Gupta explained. "Low levels of dopamine are also associated with depression."
This means you can actually trick your brain into feeling happy and eventually spur genuine feelings of elation. Even faking laughter can have the same effects. In 2002, a study in Psychological Reports reported that forcing laughter was linked to improved mood because the human brain is not able to distinguish spontaneous from self-induced laughter.
Smiling and laughing are also considered to be extremely "contagious," so even when we aren't the ones responsible for the initial smile or laugh, we feel enticed to participate, effectively spreading positivity.
"Smiling is contagious not just because of how a smile looks from the outside, but also because of the intention and the feeling that is put behind a smile," said Jasmine Wang, communications manager at Smile Train. "When someone smiles at you, you feel the good vibes from them, which makes you want to pass a smile on the next person, and so on and so forth. We should make a conscious effort not to take smiles from our loved ones for granted, and to keep in mind that across the globe a smile can mean so much more than a simple facial movement."
More Than Positivity
Smiling and laughing have more benefits than just increased mood and the ability to spread positivity to others. The two have been linked to a host of additional health benefits, including the following:
By taking the time to intentionally smile or laugh each day, we can not only improve our moods but many other aspects of our lives as well.
Smile for Sam
Sam certainly showed the world what it means to approach each day with positivity. His big smile and infectious laughter made everyone around him feel better just from being in his presence. Even when faced with a challenge, Sam always went forward with a smile on his face. It's this resilience, this ability to create one's own happiness by refusing negativity that has inspired so many — even in his absence.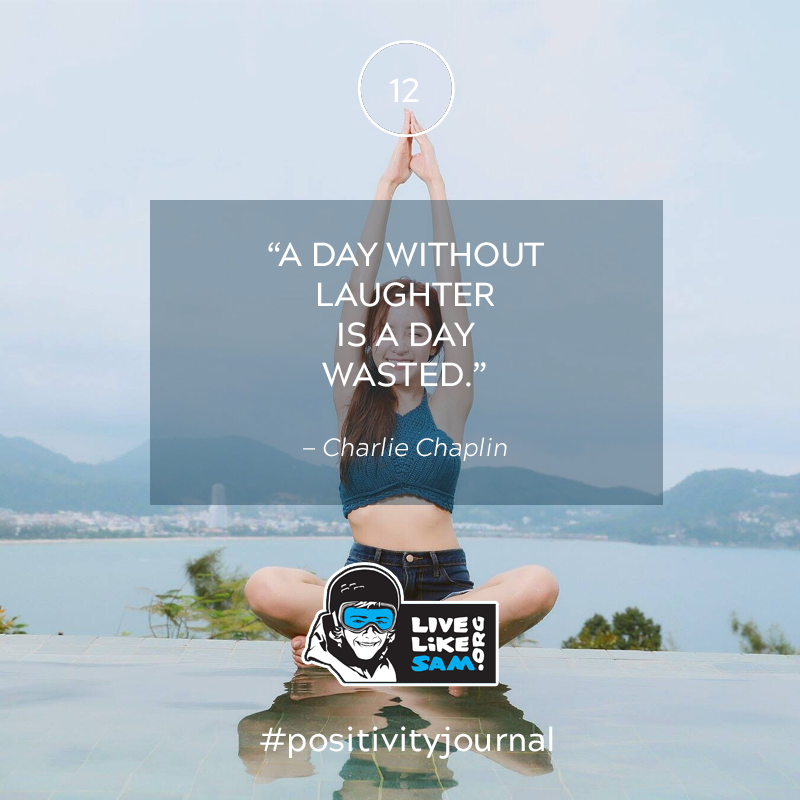 When was the last time you laughed out loud? Smiled at a stranger? As we work to keep Sam's spirit alive, we must do so with a smile on our face and laughter in our hearts, just as he would have. Smile more and laugh often: We promise, your body will thank you!
Stay up-to-date on the positivity journal, scholarship opportunities, Live Like Sam news, and more by signing up for our newsletter today!