This past Friday, November 20, the Winter Sports School in Park City held its annual Community Awards and Graduation Ceremony. At the end of each school year, one student is selected to win the Sam Jackenthal Spirit Award — a special award that goes to students who embody the Live Like Sam guiding principles of community, athletics, responsibility, and education. Live Like Sam is proud to announce that out of the dozens of students in the 2020 graduating class, Wade "Bo" Hathorne was selected as this year's award recipient.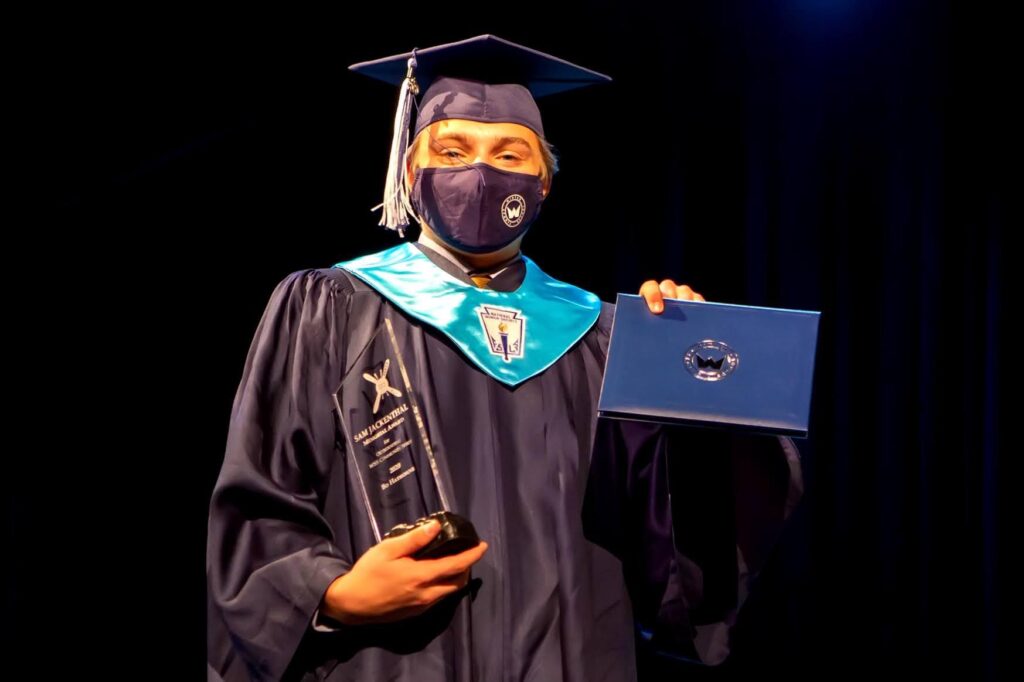 Bo is a four-year member of the Winter Sports School where he honed his skills in alpine ski racing. This year, the faculty unanimously selected Bo as the award recipient for his commitment to community, inclusion, kindness, and tolerance.
"In a year when we all felt isolated and disconnected, Bo managed to help us build community, even when we couldn't really gather," said Tess Miner-Farra, head of Winter Sports School. "Always upbeat, enthusiastic, funny, and welcoming to any and all, Bo served as an ambassador for our school in the community, but also a liaison between students and faculty, and even factions of students within his own class."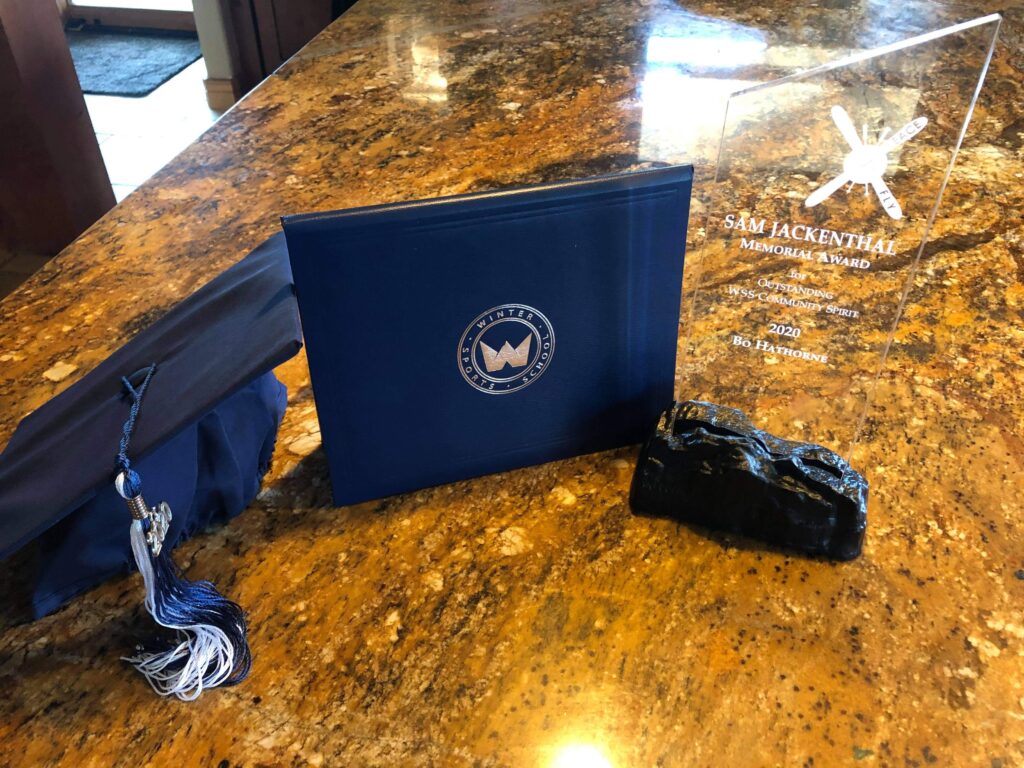 With his welcoming spirit, inclusive attitude, and clever sense of humor, Bo exemplifies what it means to #LiveLikeSam and honor the guiding principles of Sam Jackenthal's life. We are thrilled to add Bo to the list of outstanding individuals who received the Sam Jackenthal Spirit Award.
Looking to perfect your slope style at a world-class facility? Winter Sports School is now accepting applications for the 2021 school year. Applications for grades 9 – 12 are open through the spring of 2021. Submit your application to be considered for next year's all-star class today!