One of the most common themes in the positivity journal at Sam Jackenthal's memorial bench on Rob's Trail is the desire to go after your dreams. Sam was the kind of person who believed he could, so he did. Because of his can-do attitude and passion for sport, he was able to win the overall combined title at the U.S. Junior Freestyle Championship at just 15 years old. He was also ranked as one of the top 60 men in the world and top 20 under-18 competitors.
Sam lived everyday to the fullest, believing in himself while also showing compassion to others in order to achieve his dreams. Live Like Sam is dedicated to encouraging others to do the same by finding their stoke and having the courage to go after what makes them happiest in life.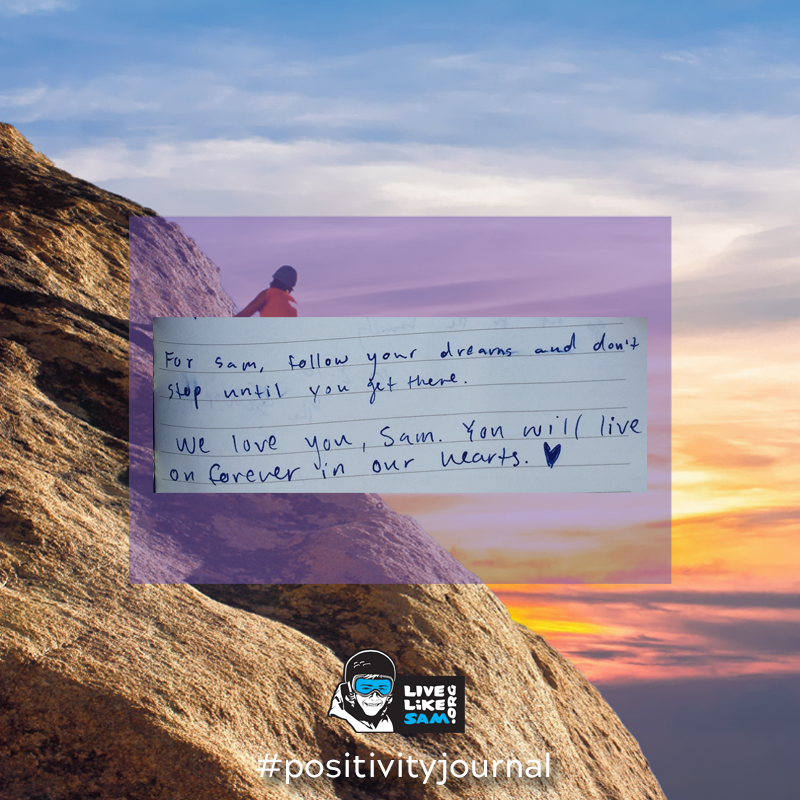 Dream Bigger
Many people discard their dreams as being silly or unachievable. But one thing Sam taught everyone around him is that there's no such thing as dreaming "too big." When you allow yourself to step outside your comfort zone and pursue the things you love, you open up the door to opportunities you may not have experienced otherwise. Not every part of the journey will be filled with happiness and validation, but with the right mindset and perseverance, the outcome will far outweigh the struggle in getting there.
At the end of the day, you are in control of your reality. If you project the mindset that you can't do it, you'll most likely fail in your pursuits. But if you approach the situation positively, you're guaranteed to end up exactly where you're meant to be.
Closer to Greatness
As Theodore Roosevelt once said, "Believe you can and you're halfway there." Too often we allow ourselves to be our own obstacles in life. When we reject the negative thinking that keeps us from pursuing our dreams, we get that much closer to greatness.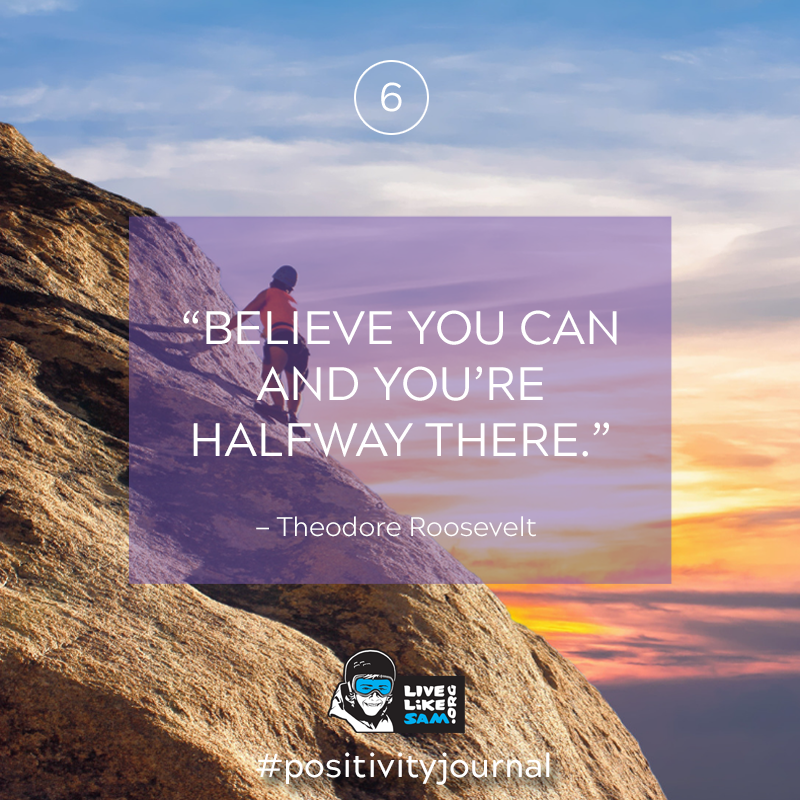 Have some positive thoughts inspired by Sam you'd like to share? Sam's positivity journal can be found at the memorial bench located on Rob's Trail in Park City, Utah. All are welcome to write down their thoughts and spread positivity. For more on the positivity journal and Live Like Sam updates, sign up for our newsletter and follow us on social media!