At some point in our lives as athletes (or their friends and family), we've all witnessed that one spectator angrily rooting from the sidelines as though their life depended on it. We don't want to believe that this fury-filled fanatic is one of the parents, but most of the time that's exactly the case. Shaking our heads in disapproval, we head to our own children to discuss the outcome of the game, offering praise or advice as we see fit.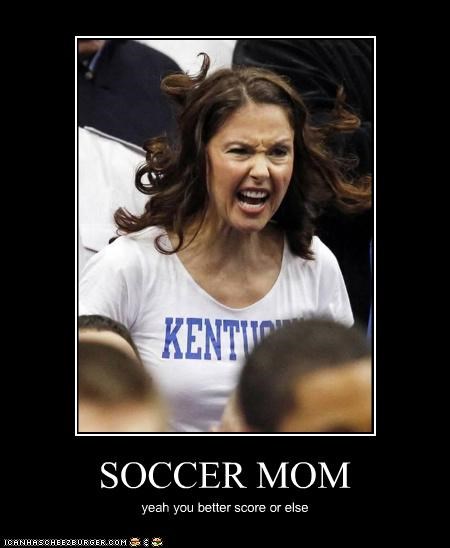 And you know something? Neither approach benefits your young athlete. In fact, despite a controlled volume (read: less profanities) and an advisory stance, each of these scenarios results in the same toxic youth sports culture that permeates athletic participation today. Not yelling is not equivalent to having a positive effect on your child's active lifestyle. As parents and coaches, we have one simple job to ensure our children continue to enjoy participation in sports: Be supportive.
The Real Reason Behind Toxic Sports Settings
Parents who attempt to coach their children or who frequently discuss results and methods for improvement might think they are already being supportive. However, studies have shown that parents who are overly involved in their child's athletic life do more damage than those who simply show up for the game and offer appropriate encouragement. In fact, one study characterized parental support as not becoming "over-involved" with their child's sports participation and instead, providing emotional and tangible support. Researchers found that over-involvement (such as screaming from the sidelines or offering coaching advice) was linked to increased stress in their children.
According to the National Alliance of Youth Sports, 70% of young athletes drop out of team sports by age 13. The reason for this dramatic drop-out rate has been linked to athletes having a poor coaching or team experience. While this coaching can come directly from the coaches themselves, this can also be a result of overly involved parents providing coaching advice to their children.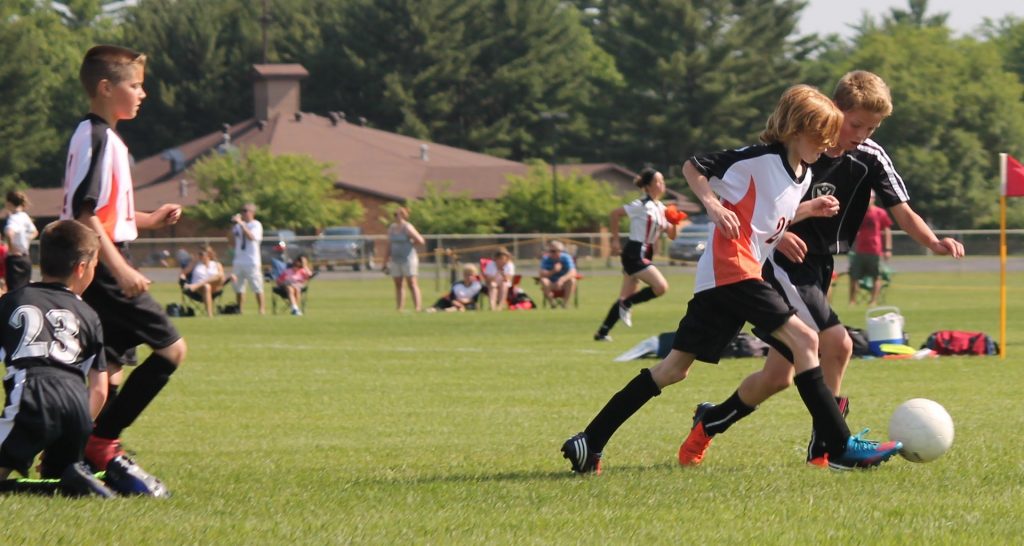 Why does parental input matter so much to our children? Consider this: Parents are the leading factor in developing self-esteem in children. When parents use this influence to stress the importance of winning, participation, scholarship opportunities, and results, it negatively impacts their children's self-esteem, leading to a severely decreased self-image. In fact, while we might think that adding a bit of pressure to do better is a good motivator for our children, doing so actually has the opposite effect. Children who experience this kind of pressure on a regular basis and decide not to participate in sports are more prone to developing early onset heart disease, mental and emotional disorders, obesity, and poor social skills.
Preventing Early Drop-Out Starts with Parents
Avoiding being labeled as an over-involved parent doesn't mean you have to stop being involved altogether. There are healthy, positive ways in which parents can ensure their children not only enjoy sports, but achieve higher levels of athletic performance. Consider the following suggestions outlined by Jim Taylor, author of Raising Young Athletes: Parenting Your Children for Victory in Sports and Life:
Remind yourself why your kids participate (and it has nothing to do with results).
Be happy and have fun at events. If you are, your children mostly likely will be, too.
If you can't control your emotions at sporting events, don't go.
Before an event, if you find that you are stressed, worried, or anxious, stay away from your kids.
Before a game, don't try to motivate or coach your kids; nothing you say will help, but a lot you say can hurt.
Before every game, smile and say, "I love you."
After every game, smile and say, "I love you. Do you want a snack?"
If you find yourself frustrated, angry, or otherwise upset, stay away from your kid until you've calmed down.
Here's the toughest one: NEVER, EVER talk about results!! I know this sounds impossible, but it can be done (though it takes tremendous willpower). If your children bring up results, just say, "Results don't matter now. What matters is that you gave your best effort and had fun."
Perhaps the most difficult challenge parents of young athletes face is refraining from commenting on results and overall performance. As parents, we want the best for our kids, and it's only natural to want to guide them towards greatness. The problem lies in the fact that more than half of the comments parents make to their children are perceived as negative, instructive, or derogatory in some way — none of which are good for promoting self-esteem and athletic development.
Smiles for Sam
Here at Live Like Sam, we often reflect on Sam Jackenthal's fun-loving attitude and infectious positivity. At just 15, he won the overall combined title at the U.S. Junior Freestyle Championship. In 2015, he was ranked as one of the top 60 men in the world and top 20 Under-18 free-skiers. For Sam, his achievements were just icing on the cake, consistently placing second on his list of priorities. Yes, he accomplished a lot in his too-short life, but he did so without the immense pressure and stress felt by so many of his fellow free-skiing companions.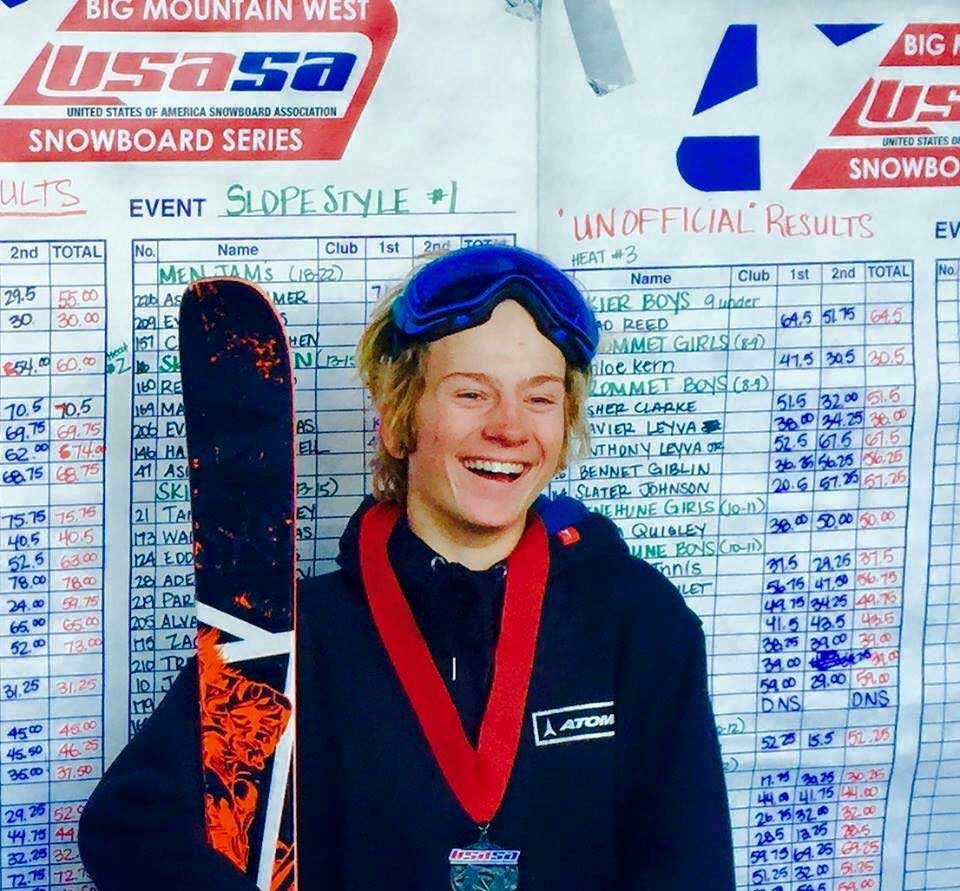 Combatting toxic youth sports culture starts at home. With enough practice of their own, parents can contribute to their children's athletic involvement in more meaningful and positive ways. The next time your child has a sporting event, we suggest following the advice from the CEO one of our partners, John O'Sullivan from the Changing the Game Project: Destress, stay positive, and always tell your child, "I love watching you play."
The more you practice this, the better your child's experience will be!