Saturday, March 7, 2020, was a big day for two young Park City athletes.
Ella Beutler and Owen Hughes — while decorated competitors in their own rights — didn't win big at the USASA Big Mountain West competition at Woodward Park City. In fact, Ella didn't even compete.
These two athletes, however, won the weekend by receiving the Sam Jackenthal Excellence Award from the USASA Big Mountain West Series and Live Like Sam. Every year, these two organizations come together to recognize a young athlete who shows great leadership, sportsmanship, passion and compassion both in competition and in life. 
Ron Jackenthal, founder of Live Like Sam, and Kim Raymer, vice president of USASA, were supremely excited to expand the award to two deserving young athletes this year. "The USASA Sam Jackenthal Excellence Award is named for athletes who have excelled in freeski during the season and — just as important — also embrace the Live Like Sam characteristics," explained Kim.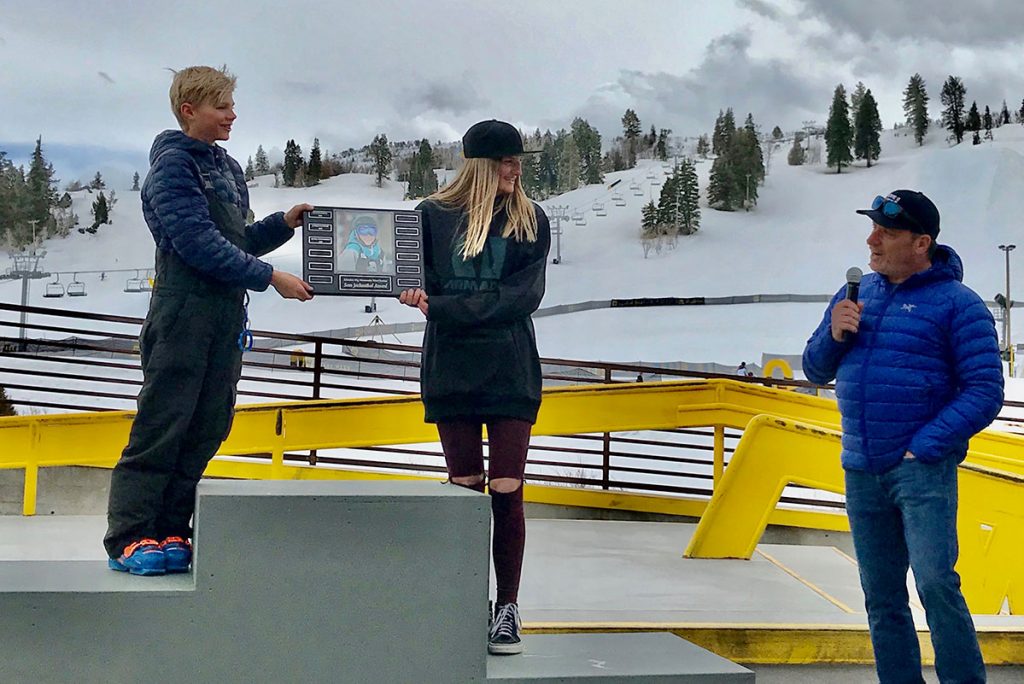 "The USASA judging staff gets to know each of the athletes who compete with us each season. Their dedication to sport and the enormous world of caring and kindness [Ella and Owen] create brought USASA staff to a first-time decision to name two athletes for the award this year. It's well deserved, and without a question, the only decision to make for the award."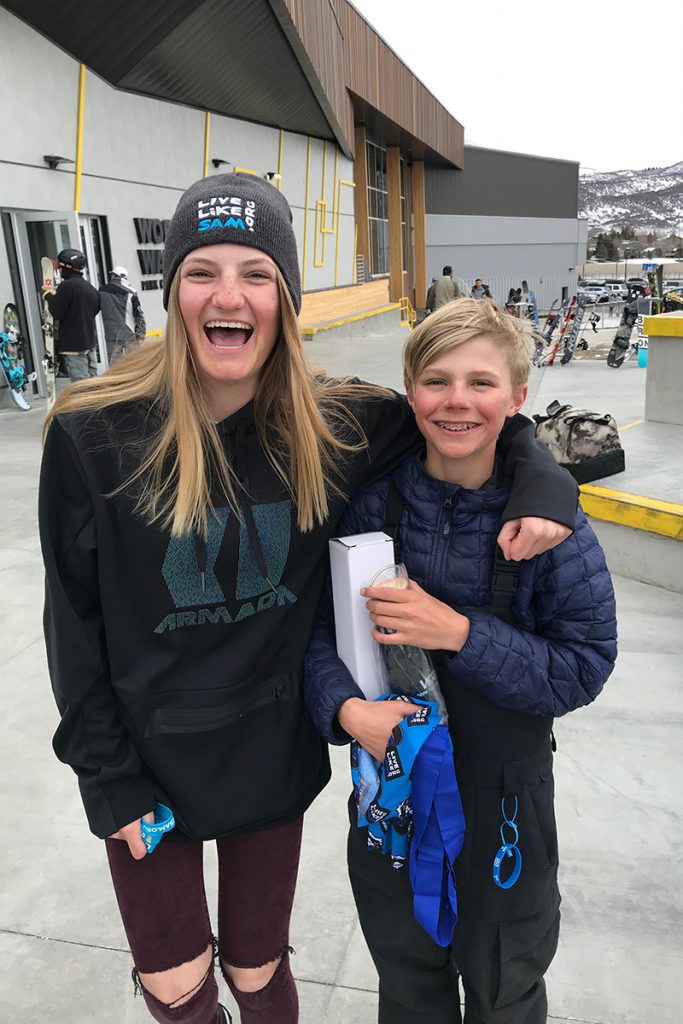 Ella is known for her powerful personality of positivity that she shares with her family, friends and community. She pushes herself through her passion for freesking and her motivation is inspiring to others. Ella constantly encourages her teammates, is extremely caring and inclusive to all and is one of the greatest examples of a person who lives through random acts of kindness. Ella's life and spirit affect those around her in a positive way and you can feel her smile from across the room.
Owen has made huge strides in his athletic performance this season and encourages his teammates to join him in his love of freeski. He is caring, kind and finds joy in the freedom freeski creates for him and his teammates. Owen wrote to Live Like Sam last year saying, "I try to be nice to everyone I meet, no matter who they are. I think everybody has good inside them and I want to try to help every person bring that out in themselves…"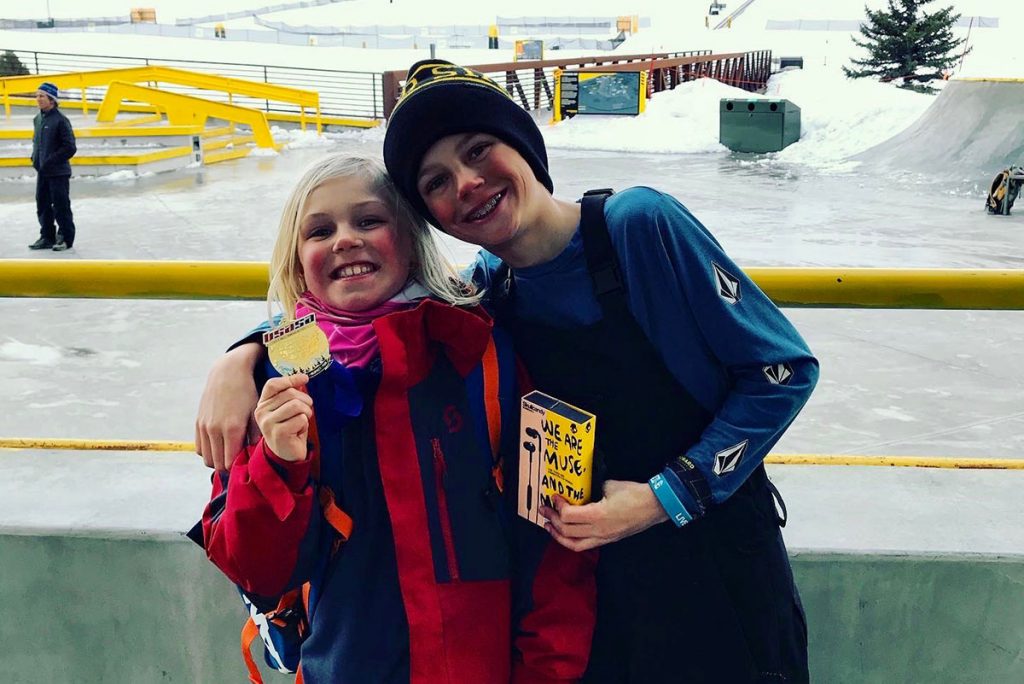 "I love seeing people succeed because they are always so happy. Seeing other people happy makes me happy and makes everyone around them happy. I try to be a positive influence on everybody I meet but I prefer to do that quietly. I am not a very public, outspoken person but I do care about what is happening with other people and if they are struggling or sad I always try to help and make them feel better."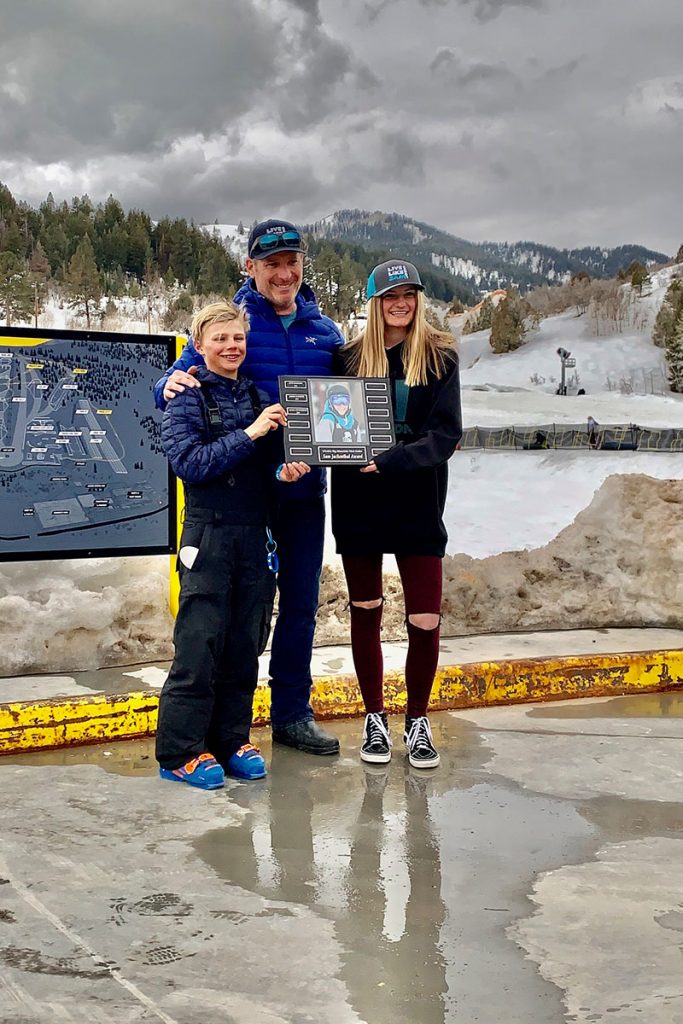 Both Ella and Owen have competed throughout the season in the USASA Big Mountain West events and they share a love of Slopestyle and Rail Jam competitions. They're both USASA Big Mountain West Series Regional Champions in Slopestyle and plan to compete at USASA Nationals in Copper this season. This season, they stepped into the next level of competition at the FIS level by competing in the USASA / USSA Futures Tour at Park City Mountain.
And while Ella and Owen have been noted as up and coming freeski athletes, what stands out most about both of these young athletes is their dedication to kindness, positivity and inclusivity in everything they do.
Congratulations, Ella and Owen! We can't see what life and competition has in store for you next!