Live Like Sam Foundation is pleased to announce the official launch of the Live Like Sam shop! Now you can stock up on all your favorite Live Like Sam swag to show your support for helping youth gain access to educational programming and mental wellness initiatives that allow them to become emotionally, socially and mentally fit for adulthood. From T-shirts and hats to stickers and magnets, there's something for everyone to enjoy in Sam's Shop. Start showing your support wherever you go by shopping online today!
What's in Store for You?
Sam's Shop is loaded with lots of goodies for children and adults of all ages. Whether you're looking to bundle up with a beanie, need a super-soft T-shirt, or want to keep your dog hydrated in style on your next hike, we've got something in store for just about everyone. Our shop also features unique products from local vendors: Right now for a limited time, you can purchase the Live Like Sam Day special edition hoodie made by Emma Schwartz of The Huck Project. Check out everything you see here and more by visiting Sam's Shop today.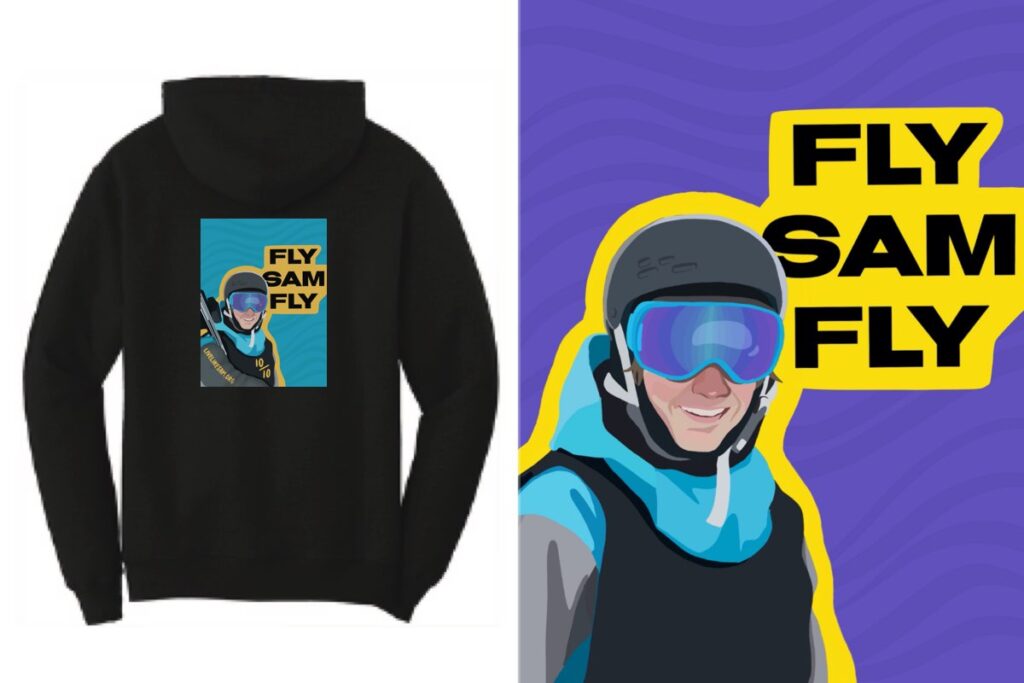 Why Visit Sam's Shop?
When you make a purchase through Sam's Shop, you're helping to make an impact on the lives of our youth communities. All proceeds collected through Sam's Shop go towards helping Live Like Sam Foundation further our mission to provide educational programming and mental wellness resources for youth communities so they can develop a positive sense of self-identity, purpose, character, and connection to their community. Your purchase acts as a pledge of support to help de-stigmatize mental wellness and provide youth with the tools necessary for becoming emotionally, socially, and mentally fit for adulthood. Learn more about Live Like Sam Foundation and our mission by signing up for our newsletter today!