Three years ago, Ron Jackenthal — founder of Live Like Sam and father of the late Sam Jackenthal — approached former Park City Mountain Resort Vice President and COO Bill Rock and his management team at Vail Resorts to create an on-mountain feature honoring Sam. The result was a five-section, 60-foot park rail that Sam's teammates and nearly 100 Park City community members helped fill with painted handprints during its official unveiling on January 19, 2017.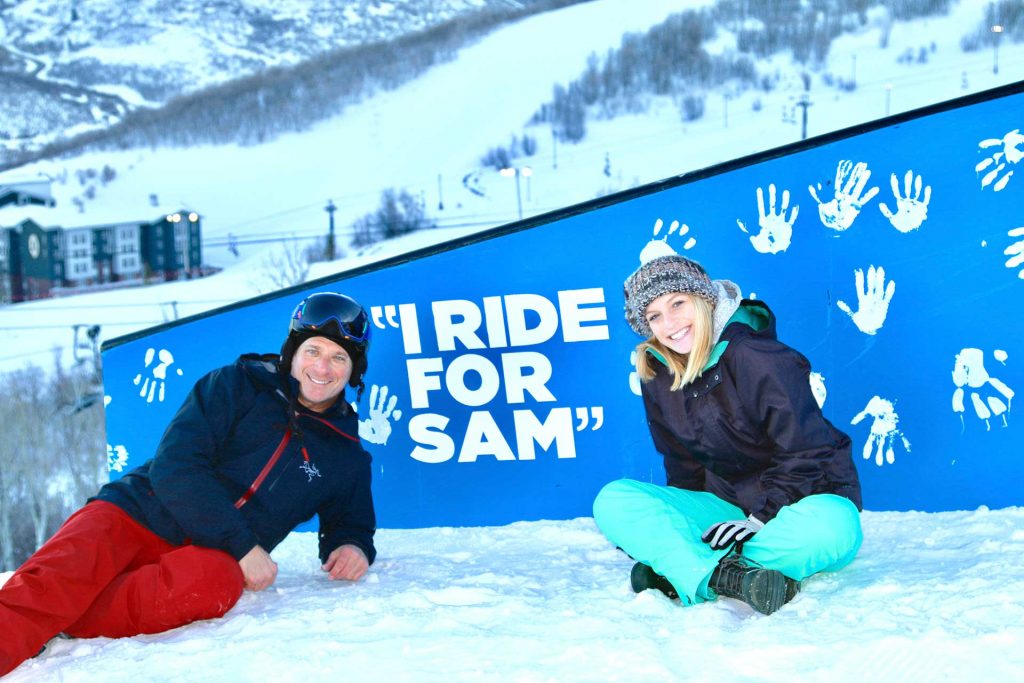 Since then, the rail has seen tremendous action, with many skiers and snowboarders using the feature to fly high like Sam once did. After three years of continuous use, Park City Mountain Vice President and COO Mike Goar and his team decided it was time to repaint Sam's rail. Wrapped in Sam's signature blue, the rail will feature the Live Like Sam official logo and #LiveLikeSam.
With fresh paint now covering the handprints, Live Like Sam, Vail Resorts and Park City Mountain are inviting the community to once again leave their handprints on Sam's rail.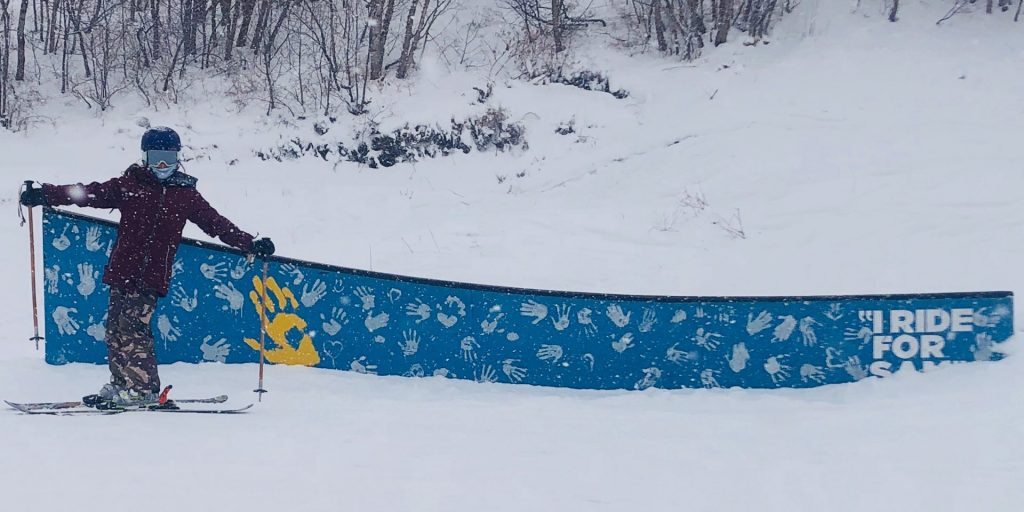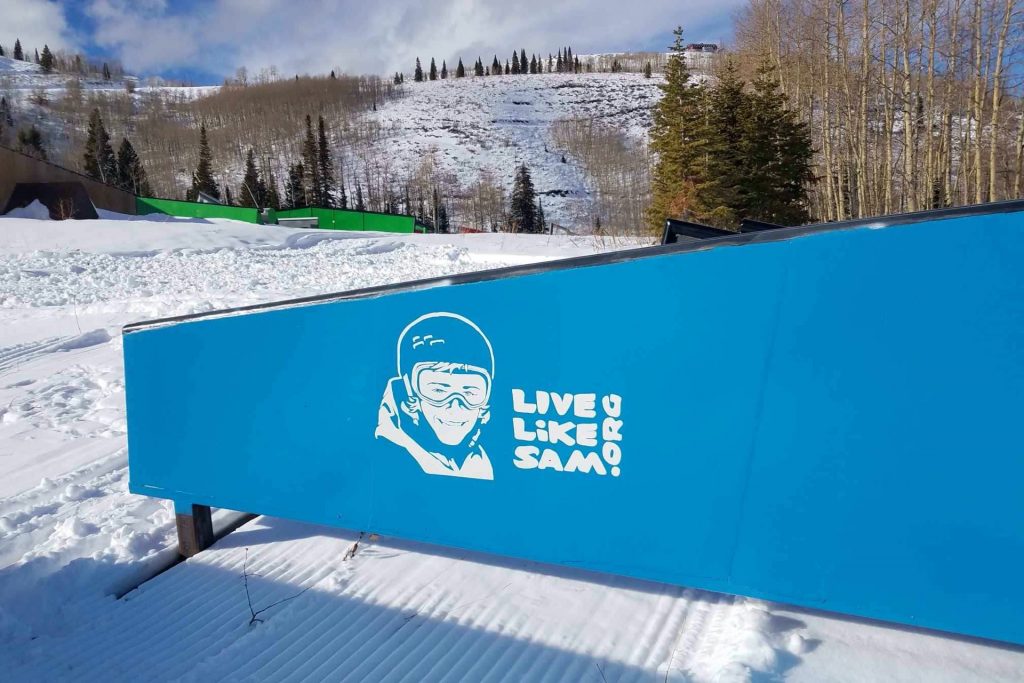 "It was deeply moving and humbling to see so many come out and place their handprints on the rail last time around," said Ron. "We can't wait to see how many people come to show their support and leave a lasting reminder of Sam's incredible spirit."
Join Us December 20 for the Rail Repainting
The rail repainting event is Friday, December 20, 2019, from 3 p.m. – 5 p.m. at the bottom of the First Time lift at Park City Mountain Resort. All of our community members are invited to the repainting and we encourage everyone to add their handprints to the rail. Please, join us in our efforts to lift our community's spirit as Sam continues to lift up those he left behind.
For more information about Live Like Sam events, scholarships and programming, follow our social media accounts or sign up for our newsletter!
Update!
You can find photos of the event here!