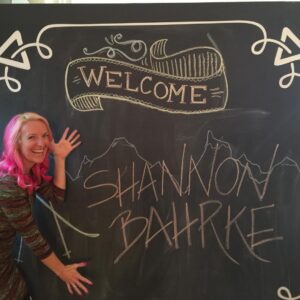 Shannon Bahrke, a two-time Olympic medalist and founder of Team Empower Hour, has partnered with Live Like Sam to help further our mission to put character-building, inclusivity, and bullying prevention first in youth sports. A long-time supporter of Live Like Sam, Shannon brings a wealth of experience as a team-builder and empowerment keynote speaker to the organization.
"We're thrilled to add Shannon to our growing list of partnerships," said Ron Jackenthal, founder of Live Like Sam. "Her athletic skill and passion for helping others make her a welcome addition to the family, and we're excited to work together to help shape the future of the youth sports landscape."
Similar to Live Like Sam, Shannon's Team Empower Hour was born out of tragedy following the death of a fellow Olympic freestyle teammate. From her profound loss, Shannon created an organization dedicated to empowering corporate leaders and teams around the world through leadership development, team-building, keynote speeches, and fitness workout classes provided by a team of experienced Olympians and Olympic hopefuls. Through her work, she has created a loving and nurturing community of Olympians that inspires people all over the world overcome their greatest obstacles.
"I love what Live Like Sam has done for our community here in Park City," said Shannon. "Through this partnership, I hope to let others know how important character- and team-building is for developing the future generation of up-and-coming athletes."
More information about Shannon and Team Empower Hour can be found online. To get updates about Live Like Sam's partnerships, scholarship opportunities, and events, sign up for our newsletter today!