By Ashley Brown
Published by Neighbors of Park City Magazine | October 2021
PDF of the original publication of this article can be found here.
Sam Jackenthal's legacy of positivity, courage, and kindness is blossoming in the Park City community and beyond. Sam's athletic accomplishments are inspirational themselves: at just 15-years-old, Sam earned the title of Men's 18-and-under overall U.S. Junior Nationals Freestyle Ski Champion. In addition, for most of his teenage years, he was ranked number one or two in the world for aggressive inline skating. Yet, what's most remarkable is that Sam is renowned for his character.
In 2015, Sam physically left the world after a tragic ski training accident in Australia. In memory of Sam's exuberance and enthusiasm for life, Ron Jackenthal, Sam's father, and Skylar Jackenthal, Sam's younger sister, chose to honor Sam by launching the Live Like Sam Foundation. Skylar described how the Live Like Sam Foundation continues her brother's gift of kindness. "I think the biggest way we keep Sam's memory alive is by teaching the youth about who he was and how he lived and then encouraging them to do the same," she said. "It's really cool that many people refer to Sam as Park City's kid."
"Live Like Sam was born out of living, not loss," Ron explained. "Both Skylar and I are incredibly motivated to inspire others to remember to live like Sam — to live life to the fullest and not take things too seriously. To remember that the only things we have control over in our life are our attitude and our activity."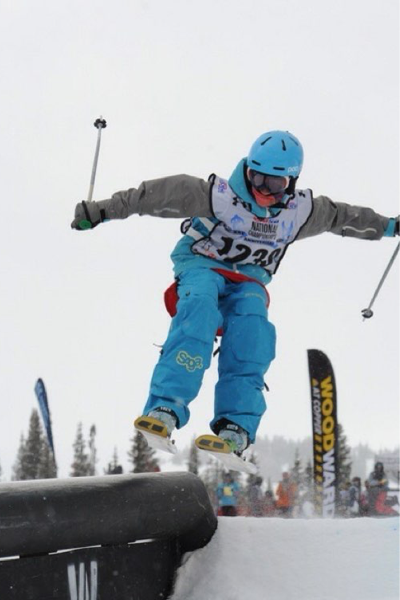 Sam truly lived in the moment, faced challenges, and inspired his peers along the way. A term coined after Sam's courage, "Just Jackenthal It," is still used to describe a person who courageously goes big and has fun doing it. "Sam was a free spirit. He didn't overthink things. Most people live in their heads most of their life. Sam lived in his body and his heart," Ron described. "He tended not to get stuck in his head. He had an idea and would follow that idea into action fearlessly."
The Live Like Sam Foundation is a powerful platform to share Sam's character with the community. An essential aspect of the foundation is approaching situations with positivity and learning to ask, 'How can I live like Sam in my daily life?'
"For me, living like Sam is something I try to do every day," Skylar said. "Courage is a big part of that. Whenever I am scared to take a risk or try something new, I often think, 'What would Sam do?' It's a great reminder that believing in yourself and trying new things can lead to great results. Living like Sam also means being an ambassador of kindness."
Ron illustrated, "Living like Sam in your daily life looks like several things. It means living a life where you are self-aware, courageous, kind, joyful, and a leader. People who live like Sam have a huge zest for life or are passionate, compassionate, and caring."
The Live Like Sam Foundation, launched over two years ago in 2019, began by initially supporting winter athletes and is now dedicated to helping all local youth. "We have moved away from being specifically for athletes," Ron said. "We want to make it crystal clear: living like Sam applies to everybody, and everybody deserves an equal opportunity to participate. We are 100% for our youth, and we are prioritizing the under-resourced youth in Park City, and we will continue to do so with fervor."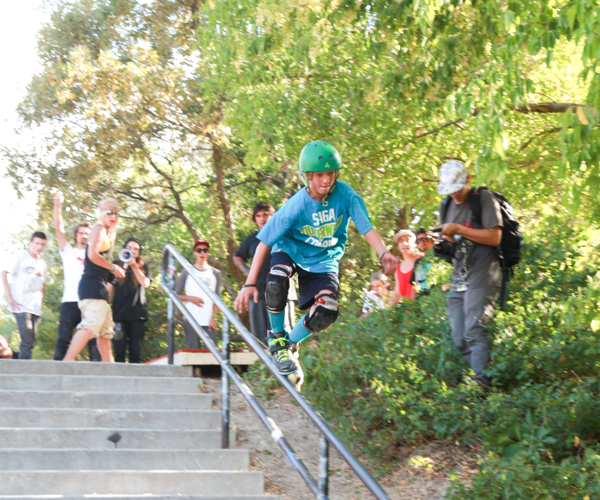 The Live Like Sam Foundation encourages individuals to model their lives around the attributes that defined Sam's life: kindness, positivity, gratitude, empathy, determination, inclusiveness, and discipline. Ron explained, "Our ultimate goal is to help our local youth to have the tools and experiences to develop a deep sense of self, positive and healthy self-identity, purpose, character, and connection to the community, while also learning the value of contributing to community by giving back and experiencing a life of generosity and gratitude."
"In recent months, our survey went out to engage the community's input on identifying where there are critical gaps in youth well-being and to gather input to help steer our programming and funding. We received a very high response rate with extremely detailed input from our survey," Ron explained. "We were incredibly grateful for the huge community interaction, especially with key stakeholders across education, wellness, sport, civic, and religious communities."
"The survey told us that the adults and leaders in PC see a huge need for character development and life skills training in the community," Skylar added. "It just clarified that we are on the right path, and there is a need for our foundation in the community."
With the knowledge that addiction, isolation, depression, and anxiety in youth are on the rise, coupled with key information gained from the survey, the Live Like Sam Foundation has a freshly defined plan of attack. Ron elaborated on how the foundation contributes to the positive mental health of the Park City youth and the foundation's objective: "teaching our youth life skills and character skills through positive psychology, an evidence-based curriculum, interactive and facilitated group training."
"Our ultimate goal is to help our local youth to have the tools and experiences to develop a deep sense of self, positive and healthy self-identity, purpose, character, and connection to the community, while also learning the value of contributing to community by giving back and experiencing a life of generosity and gratitude."

Ron Jackenthal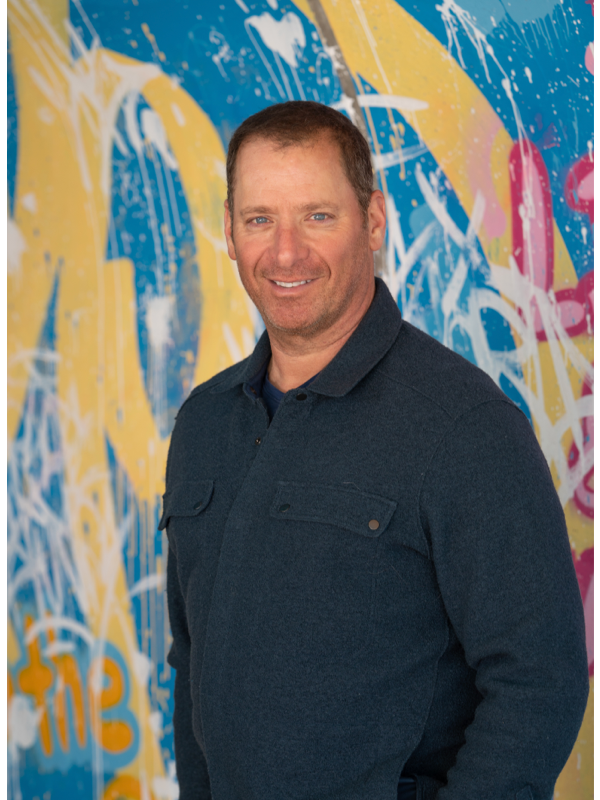 The Live Like Sam Foundation is launching a two-pronged service delivery model designed to:
First, encourage youth to learn to Live Like Sam by offering an evidence-based curriculum paired with peer-to-peer mentorship to teach resiliency, self-identity, gratitude, self-compassion, and other social-emotional skills.
The Live Like Sam Foundation will partner with Well-being Elevated to launch a life skills training program called THRIVE in January 2022. Well-being Elevated empowers students and youth to flourish by cultivating well-being and mental strength. The organization delivers an evidence-based curriculum for positive and clinical psychology through an app, web platform, and peer support groups. This curriculum is proven to increase well-being, gratitude, life satisfaction, and physical health and decrease anxiety, stress, and depression through randomized and controlled trials.
The Well-being Elevated course content was developed by world-renowned psychologists, doctors Ed and Carol Diener, and a diverse team of students and innovators. Dr. Ed Diener is one of the founding fathers of positive psychology and is considered by many to be the most prominent well-being scholar of the past century. Dr. Carol Diener is an award-winning educator, researcher, and clinical child psychologist with decades of experience.
THRIVE aims to instruct and foster life skills in youth by supporting positive personal development and responsibility. "One of the reasons why Sam and kids like Sam thrive the way they do is because they have such strong self-identity, self-compassion. They have purpose, character, and they have connections, not isolation," Ron explained. "They understand that they are fortunate to have access to a community like Park City and all it has to offer. They experience what it feels like to be of service."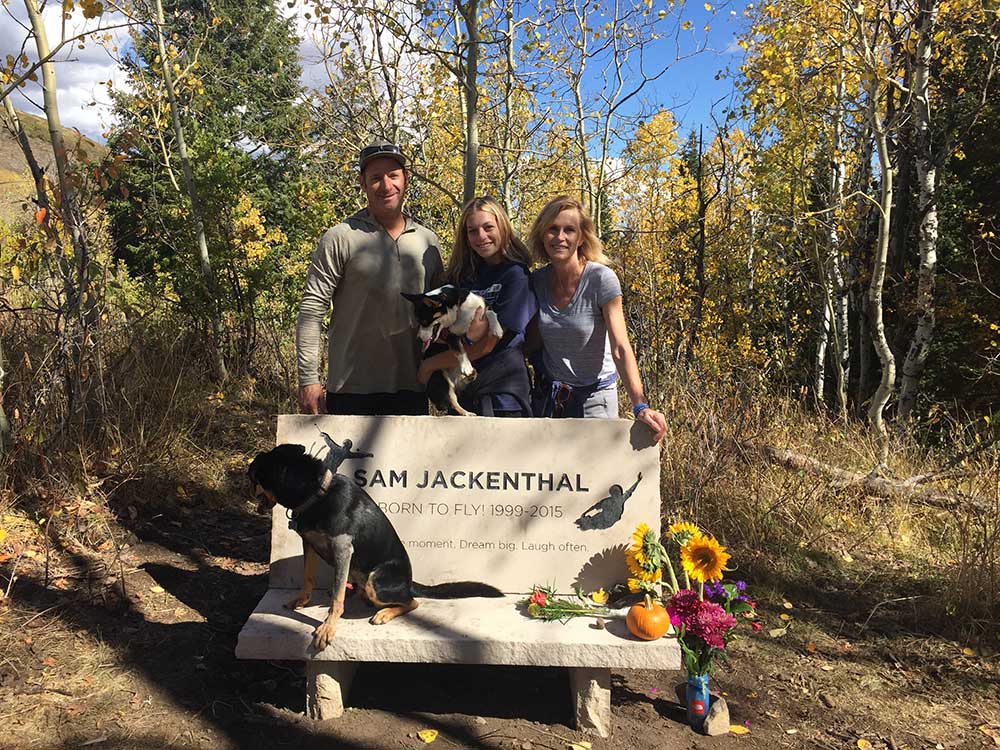 "I've always found it curious how as humans, we wait until our 30s and 40s and 50s before we start to invest in our emotional and mental well-being. Live Like Sam has some very powerful intentions on bringing these types of experiences to our youth at an earlier age when they are vulnerable and still developing," Ron said. "If we can empower kids to thrive, they will be better equipped to handle the pressures and temptations of going down the rabbit hole of drugs, alcohol, and other risky, dangerous behavior. … It's idle time and lack of self-love and self-compassion that allows kids to throw away their days, their lives, and their futures by going down a less productive and healthy direction."
"Next, the Foundation will also reward and recognize youth who live like Sam through four distinct scholarship and award programs," he explained.
The four scholarship/grant categories exemplify Sam's joy for life. The Pursue Your Passion scholarship provides funding for youth to focus on any passion, like sports, arts, and academics. The Community Give Back Service Grant is Skylar's response to the lack of funding for community service projects. "You can join a club and do their service, but you can't lead your own. With this grant, students are encouraged to brainstorm what problems our community has and what solutions they can come up with. This is also great for college applications which require service," she said.
Sam's bucket list inspires the Bucket List scholarship. Skylar clarified, "Sam just wanted to have fun doing things he loved, and we want to see that passion, excitement, and curiosity in other kids." Finally, the peer- or adult-nominated Live Like Sam Character Awards encourage others to identify youth who live like Sam. "This award is a huge accomplishment that trumps any athletic or academic achievement youth can reach," Skylar stated.
What's the essential component of the four scholarships? Skylar answered, "All of these awards encourage passion, kindness, courage, creativity, leadership, and giving back. All of which are ways Sam lived his life every day."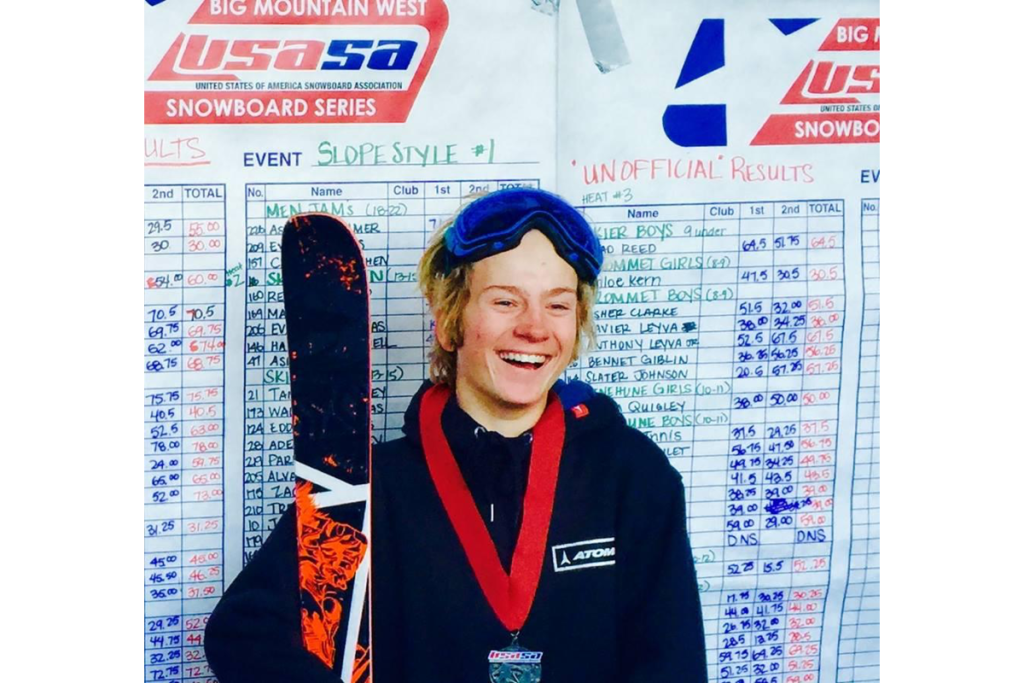 "Sam didn't live with the thought of, 'What is the worst that can happen?' He lived more thinking, 'What's the best that can happen?"

Skylar Jackenthal
The second-annual Live Like Sam Fundraiser event on October 9, 2021, at Utah Olympic Park will reveal details about THRIVE and scholarships. The fundraiser is an opportunity for the community to rally around the principles of kindness, courage, and compassion that shaped Sam's life and steered his foundation. At this year's event, community members will gain a deeper understanding of Live Like Sam's mission and approach.
Skylar explained, "The most informative piece of us presenting the scholarships at the event is going to be the reasoning behind it, what we learned from the in-depth survey, and the needs of the community. It's going to be exciting to tell people about the scholarships, what they are, and what they mean."
Truly living like Sam isn't restricted to youth, scholarship applicants, or foundation donors. It's something obtainable for any person. The impact of Sam's legacy on the community is tangible and illuminated in a first-hand experience. While resting at the Rob's Trail viewpoint on "Sam's Bench," surrounded by memorabilia of his inspirational life, I heard a woman walking past ask her friend, "Have you ever heard of 'Be kind like Sam?' Well, this is his bench and…" As her voice trailed off, Sam's influence on the community was palpable.
Leading with heart, embodying courage, leaning forward into discomfort, practicing kindness, living in compassion, and spreading love are ways of life for all individuals of varying backgrounds. In an era where division is the norm, a Sam-like approach is an antidote. It's not possible to dwell in division when self-love and love for others take the lead.
Skylar illustrated what it looks like to adopt Sam's perspective. "Sam didn't live with the thought of, 'What is the worst that can happen?' He lived more thinking, 'What's the best that can happen?'"