Live Like Sam and YSA come together every year to honor one special young athlete at the annual Circle of Excellence Awards with the YSA Sam Jackenthal Showstopper Award.
Each of YSA's seven teams nominates one athlete who experienced a showstopping moment — or moments — during the previous year that left a lasting memory. Whether those moments were incredible "breakout" performances, conquering personal goals, owning a show-stopping wipeout, completing a difficult trick for the first time, or winning with grace and humility, the 2020 finalists were all show-stopping in their own way!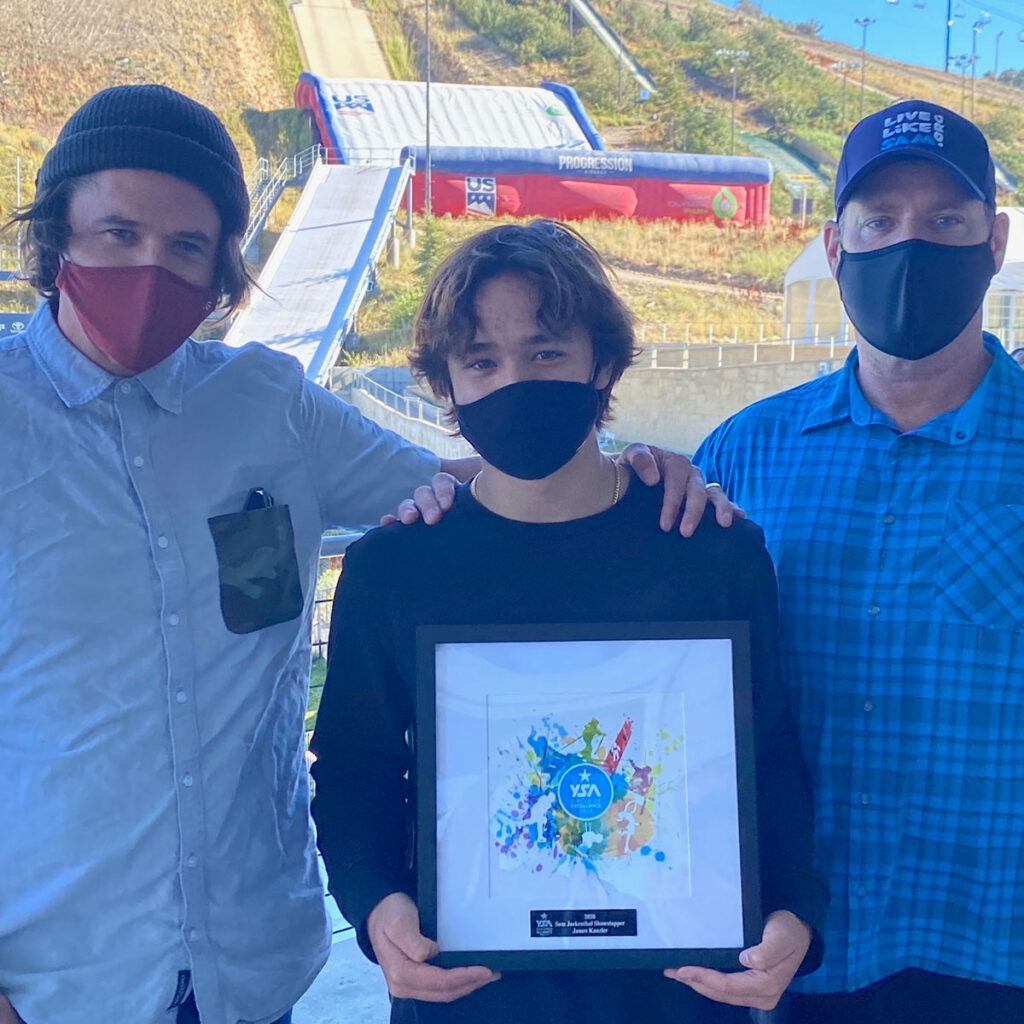 We'd like to officially congratulate James Kanzler for winning the 2020 YSA Circle of Excellence Sam Jackenthal Showstopper Award!
This award is given in honor and memory of one athlete who exemplified all of these characteristics, Sam Jackenthal. Sam's larger than life presence was an inspiration for us all. Showstopping came naturally to him whenever he skied off a rail, in the halfpipe, flipped off a gnarly jump, went inverted in the skate park, cracked an inappropriate joke for his friends or simply walked in a room with that massive and infectious smile. In his 16 years on this planet, Sam left a lasting impression and lived more than most people do in a lifetime — and a constant reminder that life is short, be present, work hard, dream big, laugh often and Live Like Sam.